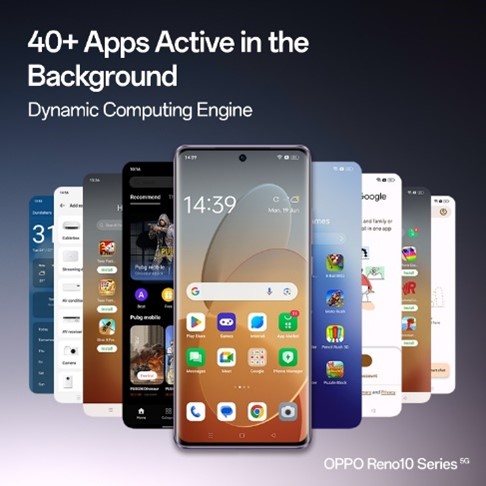 OPPO has revealed few details abouthe OPPO Reno10 Series which is slated to launch on 10 July 2023 in India. OPPO Reno10 Pro+ will be packed with 4700mAh battery with 100W SUPERVOOCTM Flash Charge which will charge 50% in under 10 minutes and to 100% within 27 minutes as claimed by Oppo.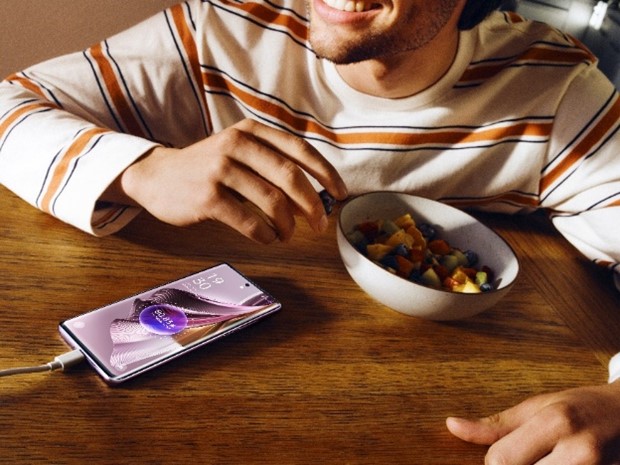 On the other hand, the Reno10 Pro packs a 4600mAh battery with 80W SUPERVOOCTM that gets juiced to 100% in 28 minutes, while the Reno10 has a 5000mAh battery—the largest ever in the Reno series—with 67W charging which can be charged 100% in 47 minutes.
OPPO has equipped the Reno10 Series with its Battery Health Engine (BHE) technology for improved battery life. OPPO's battery technology has also undergone 40 rigorous tests to pass the Upgraded TUV Rheinland Safe Fast-Charge System Certification that meets the highest safety standards for a worry-free charging experience.
This time, OPPO has also introduced SUPERVOOC S, its first independently-developed power-management chip that has increased the discharge efficiency from 97.5% to a maximum of 99.5%. In real-world use, this 2% increase means that the battery life of the Reno10 Pro+ can now support up to 37 extra minutes of talk just because of this tweak.
SUPERVOOC S also packs hardware-level security that can quickly cut off power when it detects a faulty/fake charger or water in the charging port that could cause battery malfunction. For those who live in colder climes, the Reno10 Series comes with the new Ultra-low Temperature Charging Mode that charges the phone in cold environments—from 0°C to -25°C—using the wired charger.
the Reno10 Pro+ 5G is powered by Qualcomm's Snapdragon 8+ Gen 1 chipset that is built on the 4nm TSMC process. This 5G octa-core SoC sees a 10% improvement in CPU performance and a 30% improvement in efficiency ratio when stacked against the Snapdragon 8 Gen 1 processor.
The Reno10 Pro packs the Snapdragon 778G SoC with select Snapdragon Elite Gaming features including Variable Rate Shading (VRS) for fast, efficient gameplay without draining battery life.
The Reno10 comes with the MediaTek Dimensity 7050 SoC and ARM Mali-G68 GPU which is optimised to provide smooth everyday gaming experiences with power efficiency.
All these chipsets on the Reno10 Series are backed by OPPO's RAM Expansion technology that allots space from the smartphone's UFS 3.0 storage to its DDR4 RAM for greater operating efficiency in demanding tasks such as gaming and video processing.
OPPO has used all new cooling technologies on all these devices. The Reno10 Pro+ uses an Ultra-Conductive Graphite—a high-performance polymer material—which is mostly used in aerospace, for thermal conductivity. The handset's vapour chamber (VC) heat dissipation capacity is increased by 92% when compared to the Reno8 Pro. The overall heat dissipation capacity is increased by 4% and the temperature while gaming (PUBGM) is lowered by 2.1C.
The Reno10 Pro uses the 2nd generation of new high-performance graphite with a thermal conductivity that is 33% higher than that of ordinary graphite. When compared with the Reno8 Pro, its cooling area has increased by 96%, heat dissipation capacity by 1% and the temperature while gaming (PUBGM) has been lowered by 2C.
On the Reno8, heat dissipation is handled by high-performance T19 bilayer graphite (the Reno8 uses ordinary double-layer graphite) for more effective cooling.
All three cooling technologies guarantee smooth performance when playing games, streaming videos, and clicking photos. These holistic cooling technologies quickly dissipate the heat generated during charging for more effective recharges of the devices' batteries.
For smooth operations, the Reno10 Series comes with OPPO's Dynamic Computing Engine that increases app opening speed by 12% when compared to the last generation. Further, up to 40+ apps can run smoothly in the background without lag.
The Reno10 is also OPPO's first globally available smartphone with built-in support for infrared remote control. This means you can use your smartphone as a remote control for electronic devices such as air conditioners, TVs, and set-top boxes.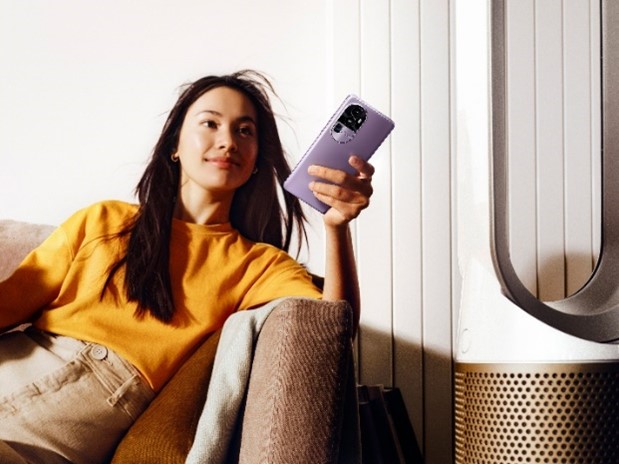 The Reno10 Series' pre-installed infrared remote-control app allows users to choose the specific appliance type and model within the app itself. By simply pointing the phone's infrared transmitter, located at the top, towards the desired home appliance, you can effortlessly carry out remote control actions directly from your phone.