Panasonic India today launched its new range of inverter air conditioners. These ACs come with the company's patented air purification system called Nanoe Technology that is claimed to actively removes PM2.5 and airborne particles giving upto 99% clean air.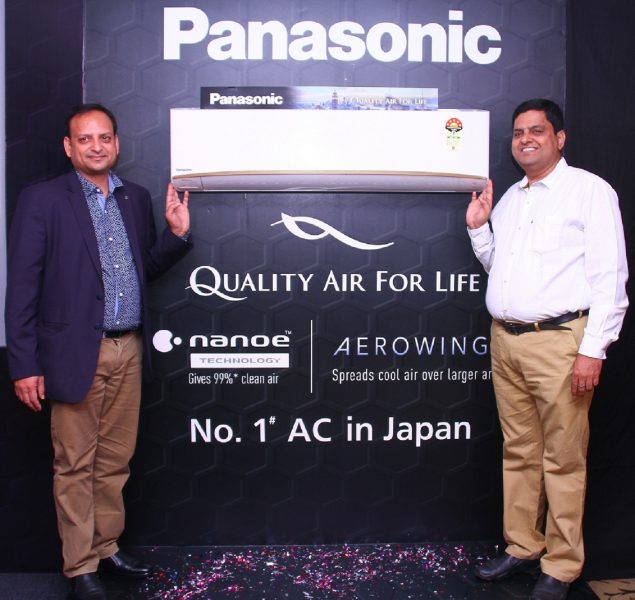 The new range of ACs also comes with Aerowings that give more control over the direction of the airflow across a wider area and ensures flow of cool and purified air evenly in every corner of the room. After reaching a set temperature, the Aerowings twin blades direct air towards the ceiling to create a 'Shower Cooling effect'. This ensures that cool air is evenly distributed throughout the room and provides comfort & a healthy environment; preventing experience of symptoms such as head & body aches, congestion, fatigue caused by a continuous direct cool draught.
The new 'Air-Purifying' inverter air conditioners are available at all leading retail outlets from a starting price of INR 39,000 to INR 72,000 and available in 0.8T, 1.0T, 1.5T, 2.0T capabilites.
All the variants also come with top of the line features like Faster Cooling, Stylish Design, Durability and exceptional power saving performance.
Speaking at the launch, Mr. Gaurav Sah, Business Head, Air Conditioners Group, Panasonic India said, "With passion and perseverance, Panasonic has been using advanced technologies to improve air quality for 60 years. With the deteriorating environmental conditions across India, there is a growing need for air quality solutions. Panasonic is committed to improve the quality of air in Indian homes and provide enhanced cooling solutions with our proven Nanoe™ Technology & Aerowing design."
He further added, "With this range Panasonic plans Rs. 1500 crores business during the summer season, targeting 17% growth in FY18-19 over last year.
According to Panasonic, Air Conditioner market has recently witnessed a shift towards people purchasing inverter ACs in the country. Currently, 15% of Indian AC market has moved to Inverter AC's and is anticipated to grow to total 55% of the AC market.