Once we were used to cable connections to watch soap operas and movies thrown by cable service providers and then shifted to DTH connections which came with lot of entertainment and news channels and paid movies segment. With the arrival of Netflix, Hotstar and other OTT platforms, people started moving to these platforms to stream plethora of contents provided by them. I had taken Tata Sky DTH connection when it was introduced in India and used it for many years but for the last one year, I have discontinued using them courtesy streaming devices. I have been using ACT internet connection for more than two years now and have been quite satisfied with its speed and after sales service. To tap on the craze of streaming devices, ACT Fibernet known for very fast speed broadband service in India, has come out with ACT Stream TV 4K streaming device which serves the purpose beautifully of today's audience who are addicted to OTT platforms such as Netflix, Prime Video, Hotstar to name a few. This streaming device by ACT is in direct competition with Fire Stick of Amazon with added features.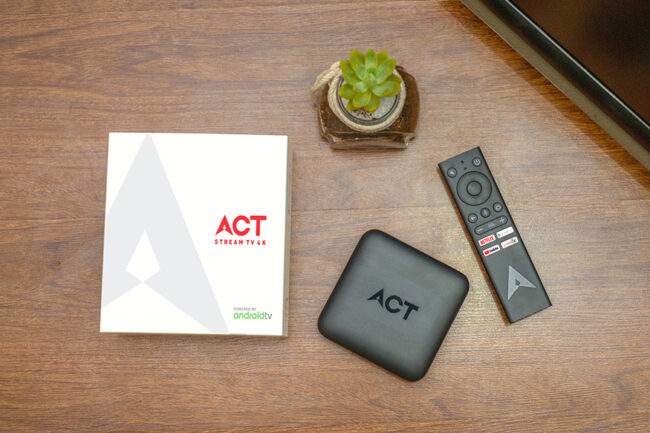 The ACT Stream TV 4K comes with Android TV OS which enables you to use Google Assistant for voice search of your favourite apps, and also have access to numerous apps available on Play Store. Besides, this device offers number of TV channels for your daily viewing.
ACT Stream TV 4K box is very compact and is powered by Hi-Silicon 3798M V200 SoC combined with 2GB RAM and 8GB of storage with an SD card slot to expand the storage. This device has 2 USB ports, 1 Ethernet port, 1 HDMI port and 1 AV output. It has built-in Wi-Fi and Bluetooth and allows you to connect hard disk, USB, joysticks, camera to view stored content on big screen of your TV or play games etc. It provides HDR and Dolby Audio support.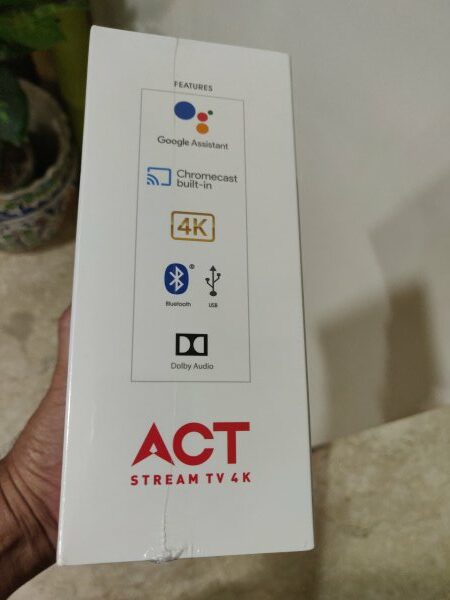 You can easily connect this device to your TV as it had been customized to make it intuitive and user friendly. This device can be operated with a remote-control unit which has an ergonomic design with minimalistic keys making it extremely easy to use and helps users launch their favourite apps from any screen they are in. The Remote comes with dedicated buttons for Netflix, YouTube, Google Play Store and Live TV. The moment the box is hooked to the TV, its user interface will show you Home, Apps & Games, Live TV and Offers on the screen to choose the content you want to see effortlessly. ACT offers more than 90 live television channels and some are free and some are paid channels. ACT has partnered with all the big plat forms such as Netflix, Hotstar, Prime Video, YouTube, Sony Liv, Hooq, YuPP TV, Zee5, Sun NxT and more. It also offers over 100 Free to air TV channels which are being streamed in SD and few of them are available in HD as well.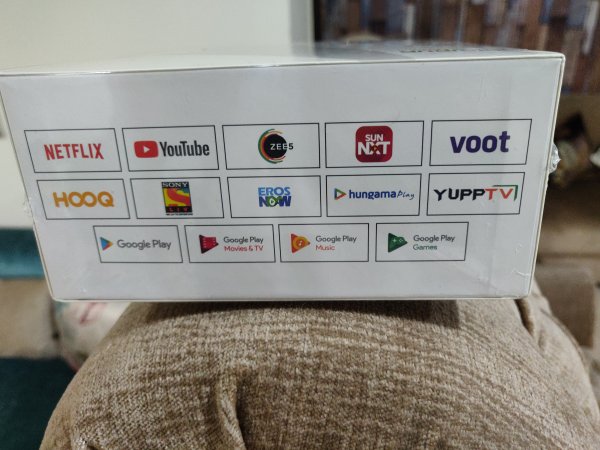 Priced at Rs. 4499, this streaming device of ACT is good buy provided you have ACT Fibernet broadband connection as the speed provided by ACT is very fast and it works smoothly on their network. This device works currently on ACT Fibernet broadband and if you want to use this features enriched device then you must have ACT broadband connection. I am not sure whether this streaming device works on other broadband connections as well now. You can also get this device against Rental/subscription models with refundable deposit and at an attractive rentals, which means that the device is available on a subscription basis in case you do not want to purchase the whole product at one go. You can get more details on this aspect on ACT app and their website. The rental is as low as Rs. 200 per month.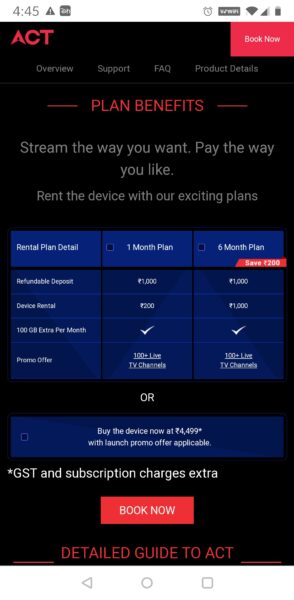 ACT streaming device offers multiple usages such as streaming from your favourite OTT platform, TVs viewing, playing media stored in external storage and its gaming option will enchant the gaming enthusiasts. Its UI is quite stable and give lag free performance. If you have Dolby Atmos supporting TV then your entertainment will be of next level with this streaming box. You will also enjoy streamed 4K content from Netflix if your viewing device supports 4K. To sum up, ACT 4K streaming box has everything under its belt to deliver all your needs of a perfect entertainment.