Announced in June this year, Revolt RV 400 – India's first AI-enabled motorcycle has been rolled out from Revolt Intellicorp's Manesar plant today. This motorcycle has been developed after 2 years of intensive research to localize it for Indian conditions as stated by the company.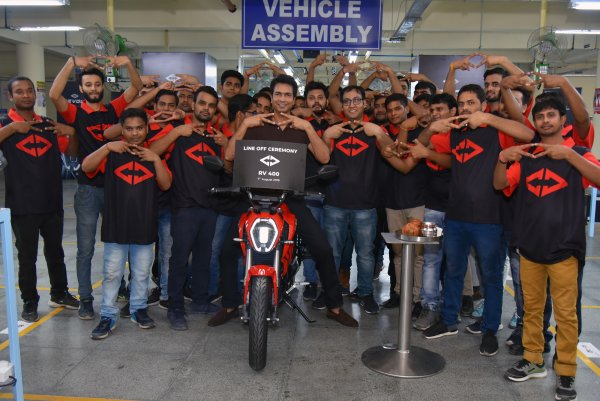 The RV 400 will be available in two color options – Rebel Red and Cosmic Black. The AI-enabled motorcycle has an ARAI certified range of 156 kms and a top speed of 85 km/hr. The motorcycle has received an incredible response from customers (Delhi and Pune only), clocking over 2500 bookings in just 2 weeks through RevoltMotors.com and Amazon.in as per claim of the company.
Revolt Intellicorp has not announced the price of this motorcycle yet. They will be announcing the price of this path breaking motorcycle on August 28. The manufacturing facility in Manesar boasts a production capacity of 120,000 vehicles commissioned for Phase 1.