Revolt RV400 launched few days ago has received tremendous response and the company has announced today that they have closed bookings for September-October 2019. According to the company, with 90% customers have chosen the MyRevolt Plan M.R.P. RV400 (Premium), a record in the electric two-wheelers space.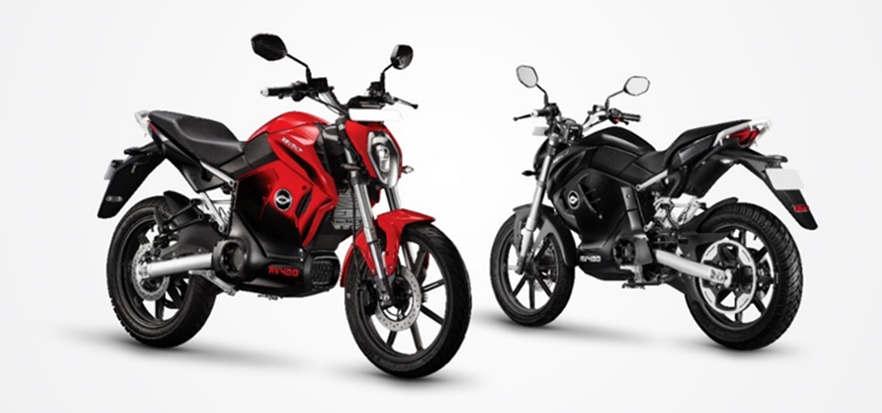 Revolt Intellicorp has announced closure of bookings for the first batch for New Delhi and Pune which is sold out until October 31, 2019 with deliveries beginning this month. The company has already commenced bookings for the second batch November-December & January-February 2020 with test rides in full swing. Deliveries from the four Revolt Hubs in Delhi will begin in September and subsequently Pune Hubs will be inaugurated by Mid-September for customers to test ride and complete KYC formalities as per statement of the company.
The RV400 was launched on August 28th at MyRevolt Plan starting at INR 3,499 per month (Base Plan) and INR 3,999 per month for the Premium plan. The AI-enabled motorcycle comes with a host of introductory benefits such as Unlimited battery warranty (8 years/ 150,000 kms whatever comes first), Unlimited Maintenance benefits (3years, 30,000kms), product warranty (5 years, 75,000 kms) and insurance (1-year company owned, 5 years third-party). This is no rental, no lease plan offers and customers will have full ownership of the RV300/RV400 from Day 1 and requires no down-payment but a flat cost per month depending on the variant chosen by the customer.
The RV400 is powered by a 3.24 KWh Lithium Ion battery that generates 72V of power and comes with a maximum range of 150 kms on a single charge, with a top speed of 85 km/hr on Mode 3 (Sport Mode). It comes with a CBS braking system (Front Disc – 240 mm/ Rear Disc – 240mm) and an adjustable monoshock.
The Revolt RV400 has a ground clearance of 215 mm highest in its class and will be fully charged (0-100%) in 4.5 hours. As part of the accessories package on an extra cost, Revolt will offer a connected helmet in partnership with Google, that allows you start the bike using a voice command- "Revolt Start."