Samsung India today announced the launch of its 2019 line-up of Air Conditioners with Triple Inverter Technology. This technology is claimed to have benefits of faster cooling, less electricity consumption and uncompromised cooling even in hot summers of upto 54 degree Celsius. The latest ACs come with 'Convertible Mode' that lets a consumer change the cooling capacity basis the number of people present in the room. Samsung has also introduced a new variant with floral pattern – Camellia as part of the 2019 AC series.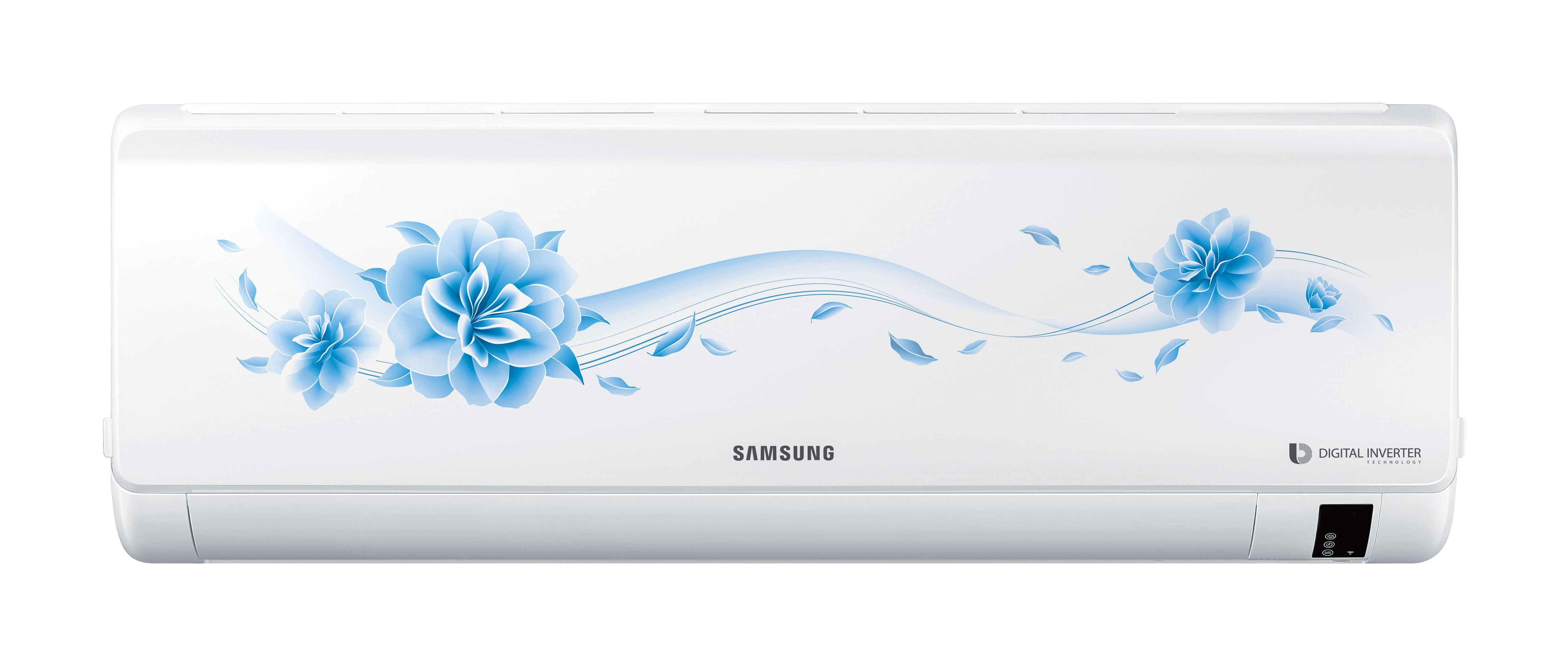 Triple Inverter Technology employed in these ACs is powered by Advanced Digital Inverter 8-Pole Motor, which ensures more energy efficiency and even lesser electricity consumption. The Power Boost technology in the new series produces less torque fluctuations, which ensures more effective and efficient operation with less vibration and noise as claimed by Samsung.
These ACs come with Samsung's Anti Corrosion Durafin condensers, which are best suited for Indian climate conditions and  are supported by Multi Jet+ Technology that enables faster cooling, reduces condenser leakage and offers the best in class durability to the consumers. Durafin Condenser comes with upto 5 times larger heat exchange area v/s conventional model.
Thses ACs also come with Convertible Mode which when activated allows consumers to save more energy when they are sitting alone in a room. Convertible mode uses less compressor capacity and thus, further minimises power consumption. With the Convertible Mode consumers can save more energy as it can adjust cooling capacity as per the number of users inside a room i.e. a 2T AC can be converted to 1.5T, 1.5T can be converted to 1T and similarly, a 1T AC can be converted to 0.8T using this feature.
The 2019 series of Samsung ACs come with a 2 year warranty on PCB (Printed Circuit Board) Controller and 5 year of free gas recharge so that there is no hassle of paying cost for GAS recharge during condenser replacement. The Compressor and Durafin Condenser come with a 10 year and 5 year warranty, respectively.
The 2019 series starts at Rs.45,400 and goes upto Rs. 75,000 with total 36 SKU's across tonnage in 3 star and 5 star ratings in PFC and Copper models.
Moreover, consumers can avail upto 10% cashback on all Triple Inverter models with Axis Bank, Citi Bank, ICICI Bank and HDFC Bank, till 31st March, 2019. Samsung is also offering free installation on Windfree and 5 star Inverter ACs and charging only Rs. 499 for installation of 3 star Inverter AC.