Sharp FP-FM40E air purifer is the world's first air purifier with mosquito catcher to control mosquito infestations that cause vector-borne diseases.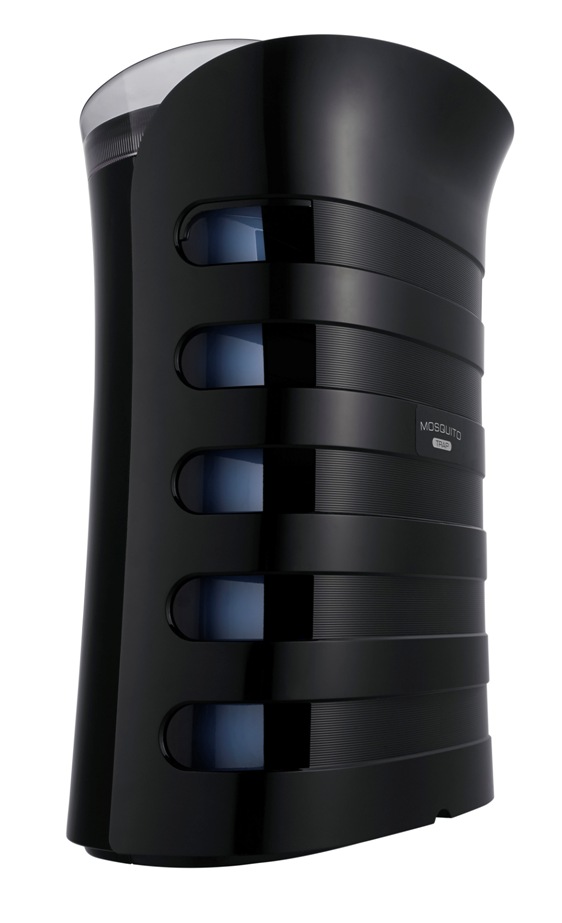 This air purifer combines Sharp's exclusive patented Plasmacluster ion technology and non-toxic mosquito-catching mechanism to remove both micro and macroscopic pollutants present in indoor air. With its chemical-free 5 step mosquito-catching mechanism, it is capable of trapping pesky insects like mosquitoes and fruit flies, as a preventive measure from mosquito-borne diseases like Dengue, Chikungunya, Malaria, Yellow fever and Zika virus.
This air purifier has a stylish black exterior with tiny entrance on both sides to entice nearing mosquitoes. The UV lights attract mosquitoes which are captured by powerful air suction that traps them on a strong glue sheet.
Besides capturing mosquitoes, it helps to clean and refresh the contaminated indoor air by deactivating mould, viruses, bacteria and neutralizing VOCs and toxic gases by using negative ions.
It is equipped with true HEPA filter and the purifiers can capture 99.97% of air particles like smoke, dust and pollen which is as small as 0.03 microns. This can cover an area of up to 300 sq. feet.
Sharp FP-FM40E is priced at Rs. 26,000/- and is available exclusively on Amazon.
According to Mr. Shuvendu Mazumdar, National Manager- SHARP Air Purifier Business, "Sharp's Air Purifier with mosquito catcher is proven to be one of the most effective solutions to control indoor air pollution along with mosquito infestations without the use of harsh chemicals. It naturally sanitizes the air and traps mosquitoes thus limiting the spread of dreaded viral infections caused by the bite of an infected mosquito."