Suzuki Motorcycle India has successfully concluded its first edition of Suzuki Matsuri which was tailored for motorcycle enthusiasts. The inaugural edition was held on October 1, 2023, at the renowned Major Dhyan Chand National Stadium, situated in New Delhi.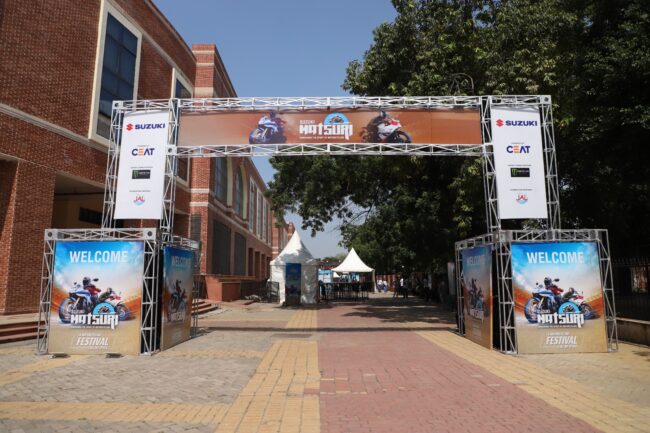 Suzuki Matsuri was a multifaceted event that offered a diverse range of experiences to all. Attendees were treated to the rhythmic beats of DJ shows and the live performances of bands, filling the air with captivating music and entertainment. Stunt shows added an extra layer of excitement that showcased incredible motorcycle skills. Motorcycle enthusiasts had the chance to experience the thrill firsthand with track rides. The event catered to a wide array of delicious food options. For those looking to expand their knowledge, informative workshops in the garage provided valuable insights and learning opportunities. Suzuki Matsuri also provided a unique opportunity to interact with some of the top experts and influencers from the world of motorcycling.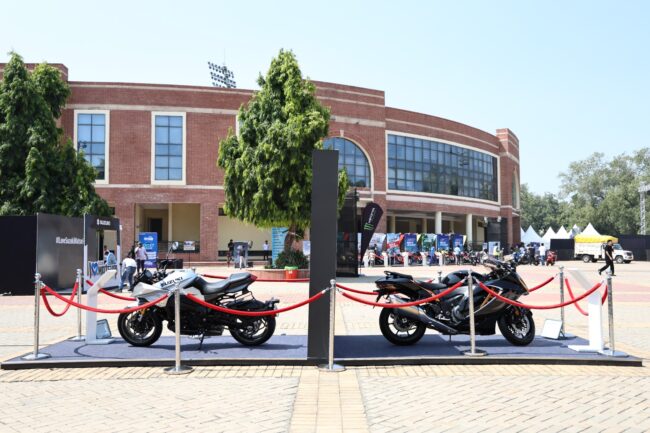 The event saw discussions on the legacy of Hayabusa with Mr. Sundeep Gajjar from xBhp, Dr. Arun Thareja, founder of Group of Delhi's Superbikers, and Mr. Pratheek Kunder a seasoned auto journalist. Additionally, there were insights into hardcore adventure riding with Mr. Shardul Shas Sharma, the only Indian represent at Hard Enduro Racer, followed by Mr. Daljeet Singh, fellow Indian rider, and Ms. Ankyta Arora aka High Heels Motorcyclist. Apart from that, the inaugural edition of Matsuri also delved into the world of The Gixxer Club with professional motorcycle racers, Mr. Sachin Chaudhary and Mr. Vidhuraj Meka. Insights on exploring the joy of riding were shared by renowned moto-vlogger Mr. Jasminder Singh from JS Films India, Ms. Jasvinder Kaur from JK The Lioness, and Mr. Jitesh Surana, founder of Asteride, a platform that enables and empowers motorcycle riding communities globally.
Suzuki Matsuri also saw electrifying performances by artists none other than the famous musicians Rocksalt Band, Team Evolution, and DJ Netin, with Antariksh delivering a memorable closing performance.
Suzuki Motorcycle curated a diverse range of experiences, including display zones, a delectable selection of food options, a captivating showcase of Manga art and animation, and even a dedicated space for graffiti art enthusiasts. Whether it was the daredevil stunts or the live music that had the audience tapping their feet, the performances were a testament to the spirit of adventure that unites us all. For those seeking an adrenaline rush, the thrilling track rides delivered an unmatched experience.