TAGG has launched two new Bluetooth speakers- Sonic Angle Mini and Sonic Angle Max for the festive season. These speakers are successors to TAGG's popular speaker-Sonic Angle 1 and new speakers come with an array of features and enhanced sound quality. Priced at INR 1,299 and INR 6,999 respectively, these speakers are available on the company's website and Amazon.
Sonic Angle Mini is compact version of TAGG's previously launched speaker Sonic Angle-1. Sonic Angle Mini comes with Bluetooth version 5.0, powerful 2200mAh battery which provides up to 10 hours of music playtime. It has 6W driver and 42×57 mm bass radiator for delivering crystal clear HD sound with heavy bass. The speaker support both Siri and Google assistant and comes with a built-in speakerphone which allows users to answer calls without any distortion. It also supports wireless dual stereo mode that enables users to connect two units of Sonic Angle Mini to produce more powerful sound. It also has 3.5 mm AUX port for wired connectivity. It is IPX7 water proof and comes in two color variants- Black and Red.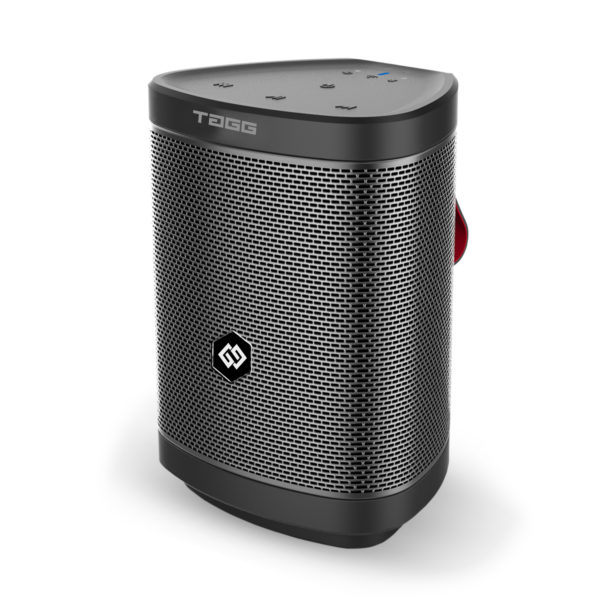 Sonic Angle Max- Sonic Angle Max is equipped withl 30W driver and 98x48x4.5mm bass radiator along with a 3.5' woofer and 1' tweeter for an immersive audio experience. The speaker houses a 2600 mAh battery which allows up to 8 hours of continuous playback time. Sonic Angle Max also comes with an innovative multi-link feature which allows users to pair up to 100 units of the speakers together. With 3.5 mm AUX port for wired connectivity,The Bluetooth version 5.0 + EDR provides a range of up to 100 feet. It is also IPX5 water resistant and has 3.5 mm AUX port for wired connectivity.