UPDATE : VU has confirmed that New Version of VU100 4K Super TV is priced Rs. 8 Lakhs.
At an event in Mumbai, Vu Televisions, luxury brand of California which is famous in India for range of TVs including smart TV, has today launched the new and upgraded VU100 4K Super TV having screen size of 100 inches. The uniqueness of this TV is that it works both with Windows10 and Android 8.0 Operating System and customers can choose which opearting system to run the TV, according to their preferences.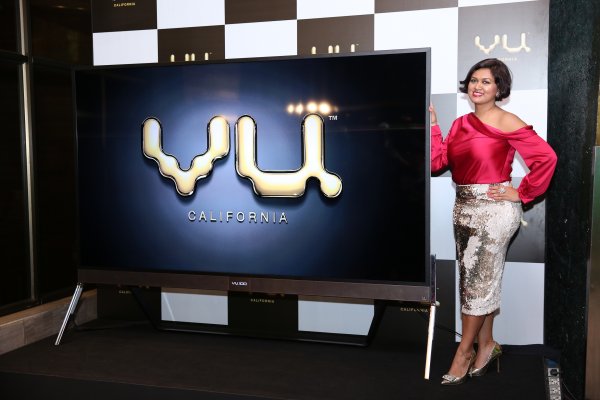 This TV is powered by the fastest processors from Intel: Core i3 / i5 and comes with120GB SSD + 4GB DDR RAm. This all-in-one LED TV with TV Tuner, has an in-built Windows10 PC with an additional option of Skype Videoconferencing for boardrooms, meeting rooms, cabins etc. It also comes with a wireless QWERTY keyboard with an air mouse for ease of access.
VU 100 also comes with JBL speakers with inbuilt woofer and 2000 watt sound to create a powerful surround sound. The Dolby and DTS audio supporitng feature of this TV transforms into an entertainment powerhouse.
This TV television comes with 3 USB ports, HDMI, AV and Bluetooth 5.0 connectivity, remote control with keyboard. It comes with a wall and floor mount.
VU has not officially announced its price but we understand that it will be priced Rs. 8 lakhs and will be available shortly.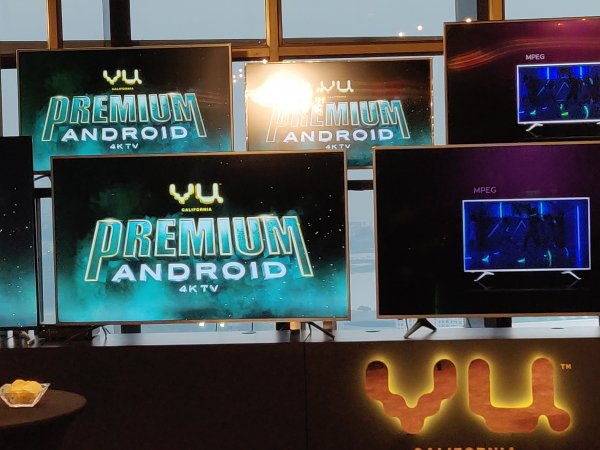 At the event, VU Televisions also showcased range of their Premium TVs comprising of Android and Ultra Smart TV. VU offers smart TVs across 6 categories in 10 sizes. Recently, VU launched the Ultra Android TV with the salient features of Pure Prism Grade High Brightness Panel. They are amongst the biggest players in the large TV segment in the Indian market. For the festival season, these TVs are available at very attractive prices on Flipkart.
As claimed by VU, they have emerged as a market leader with their 4K range of smart TVs reporting sales of over 150,000 sets in the second half of 2019.