Tata Motors is organizing a special customer preview programme- 'Discover The Harrier', across the country starting 17th December, 2018 to build the excitement for the official launch of this SUV. The first such special preview event will be organised at the CyberHub, Gurgaon between 17th to 19th December, 2018.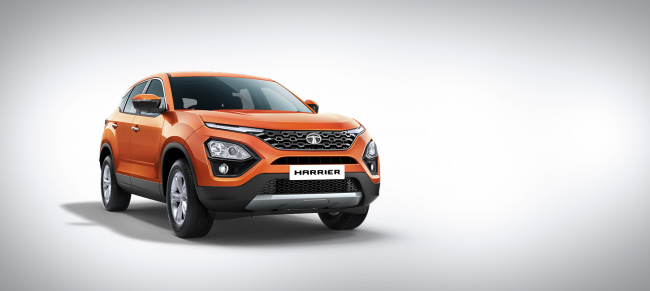 According to Tata Motors, this exclusive preview event will provide a sneak peek to all existing and prospective customers who have been eagerly awaiting for the launch of this vehicle. Through this event, Tata Motors will provide all visitors with a chance to experience the Harrier in all its glory and book the vehicle to enter into the delivery sequence once the same begins in early 2019.
The event will commence with a special preview from 9 am – 11 am for the customers who have already pre-booked the Harrier, which will then be followed by a preview for all other visitors. The event will be on till 9 pm on the scheduled dates. Post the event in Gurgaon, the 'Discover the Harrier' programme will be organized in Delhi, Chandigarh, Lucknow, Mumbai, Pune, Ahmedabad, Bangalore, Hyderabad, Chennai and Kochi.
According to Mr. SN. Barman – Vice President, Sales, Marketing & Customer Support, Passenger Vehicles Business Unit, Tata Motors said, "We have been overwhelmed with the customer response on the Harrier. With the rising excitement and increasing demand from all to see what this SUV looks and feels like, we are excited to commence this exclusive preview program for our existing and prospective customers. The program, planned across 11 cities in India, will provide all the visitors with a first-hand experience of Tata Harrier- The New Benchmark of SUVs."
Tata Harrier is the first vehicle to sport Tata Motors' 'IMPACT Design 2.0' philosophy. Unveiled as the H5X concept at the Auto Expo 2018, this 5 seater monocoque SUV is engineered on the new generation 'Optimal Modular Efficient Global Advanced' (OMEGA) Architecture , which is developed in collaboration with Jaguar Land Rover. Offering extraordinary exterior design, thoughtfully and intelligently designed plush interiors, future ready connectivity and best-in-class infotainment, Tata Motors is all geared up to launch this SUV in early 2019.
For more information and early access to this special preview, register on tataharrier.com