The Language Network is the new start-up on the block. Although fairly recent, it is making waves with its new-age language learning pedagogy. Recently, they announced a new addition of introductory courses.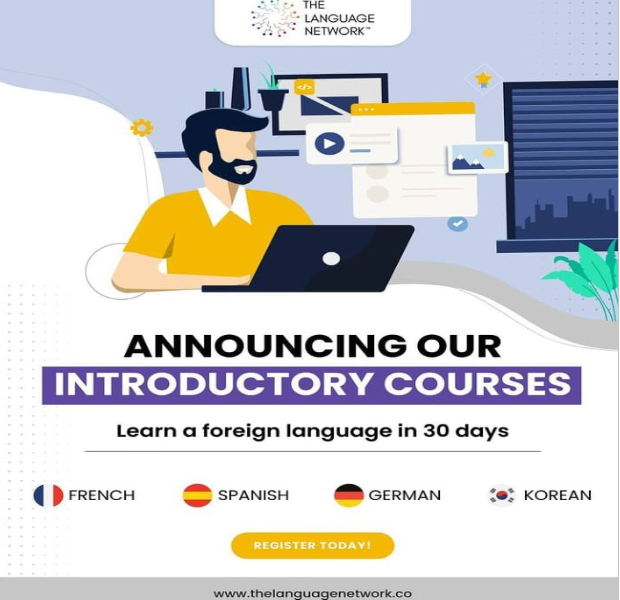 These Introductory courses avail any language learner to sample a language before committing to it. The language professionals at TLN offer a 30-day course for learners. This would help language enthusiasts access the majority of the selected language's vocabulary, grammar, and conversational tit-bits. And, of course, a peek into the culture of the land the language hails from.
They cover four of the most popular languages i.e. French, Korean, Spanish, and German at the affordable price of Rs.149. Each class provides feedback in real-time to ensure the learners' growth. Also, the end of the class rewards its loyal students with accreditation along with cash benefits to boost their confidence.
The Language Network understands the fast pace of the world and the value of their client's time. Thus, the courses are taught on an online platform. You can learn a skill from the comfort of your home in just a month!
Apart from the ease and convenience of e-learning, clients also have access to numerous language and cultural information maintained by TLN experts
For additional information and queries, you can log on to (Introductory Courses | The Language Network). The Language Network also provides a free session for various other languages.