Builder.ai has launched the Studio Store, a new range of pre-packaged apps – beginning with e-commerce and delivery – designed to bring businesses online faster and at a fraction of the cost of building from scratch. Builder.ai is a leading no-code software development platform that lets people build software without ever needing to understand technology. Since lockdown due to COVID-19 has heavily impacted small and medium-sized businesses (SMBs), Builder.ai will help all SMBs build their e-commerce or local delivery app with The Studio Store and provide the first three months of live service for free. This launch is part of Builder.ai's larger mission to make the process of building a digital future more accessible, cost effective and efficient as stated by the company in its press statement.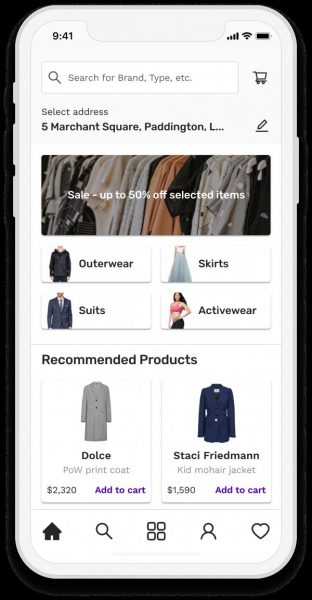 The first apps will serve the specific needs of businesses across e-commerce and delivery – such as flower shops, grocery stores and clothiers – and can be delivered to a customer in less than eight weeks. The e-commerce app makes selling to an ever-mobile customer effortless, and retailers can showcase their goods with a scrollable carousel and offer a wide range of secure payment methods. The app includes features that will handle the soup to nuts of most e-commerce experiences, the aftercare to keep the app working and the cloud needed to run the app and scale the business. The delivery app makes online distribution smooth and simple with features including payment integration, in-app notifications and FedEx integration. The Studio Store can also serve as a stepping-stone as customers can add features from Builder Studio to make their app more customized over time, adds the statement of the company.
The Studio Store apps are currently offered to English speaking customers across the world. The Studio Store is priced at $500 per month and Builder.ai does not take any cut of sales or transaction fees (other than those charged directly by a payment gateway). Builder.ai requires a one-month deposit at the beginning of the engagement. Unlike other SaaS providers, the customer gets a copy of the code after 24 months.