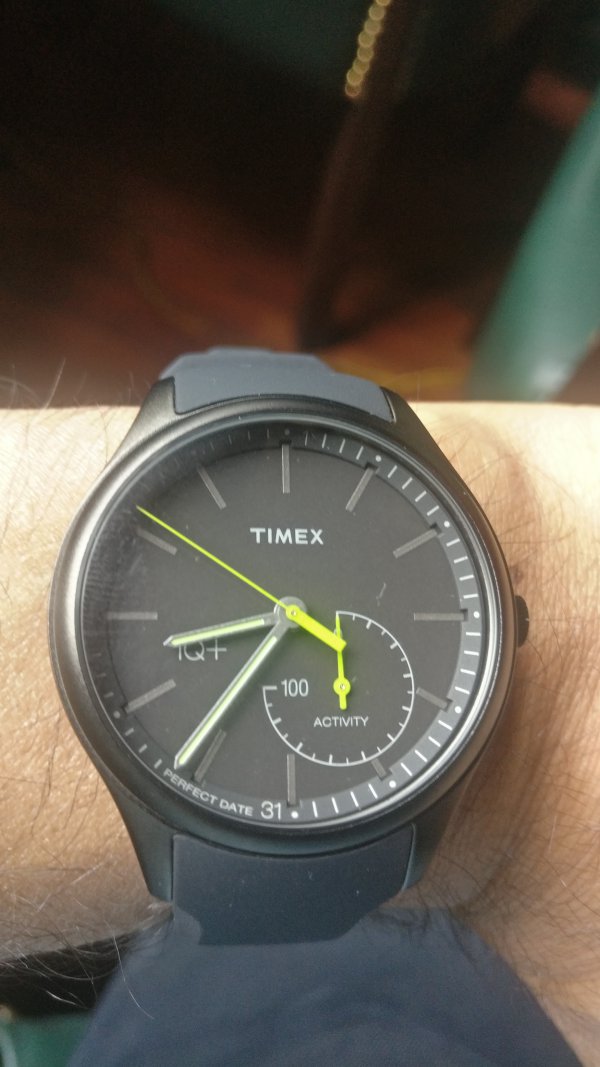 Nowadays people are getting very health conscious and they want to carry the devices which can help them to remain in constant touch with their activities be it smartphone or the watch. Timex, which is one of the reputed watchmakers has capitalised on this trend and has come out with Timex IQ+ Move smartwatch cum activity tracker. Timex IQ+ Move looks like a regular analogue wristwatch and is the second attempt by Timex to provide basic activity features in it after Metropolitan+ which was introduced earlier.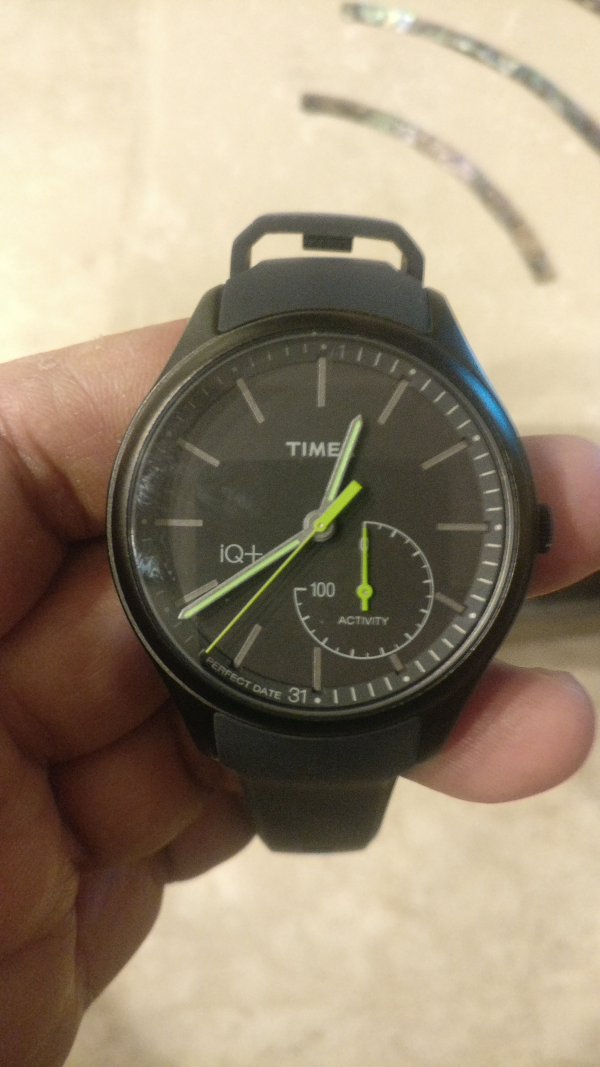 This watch comes in a number of styles and we have got black faced watch with a tan leather band which is very soft and comfortable to wear. Their is silicon trap inside the band so that you remain comfortable even in scorching heat. This is light watch and you can wear it as long as you wish to without any rashes on your wrist.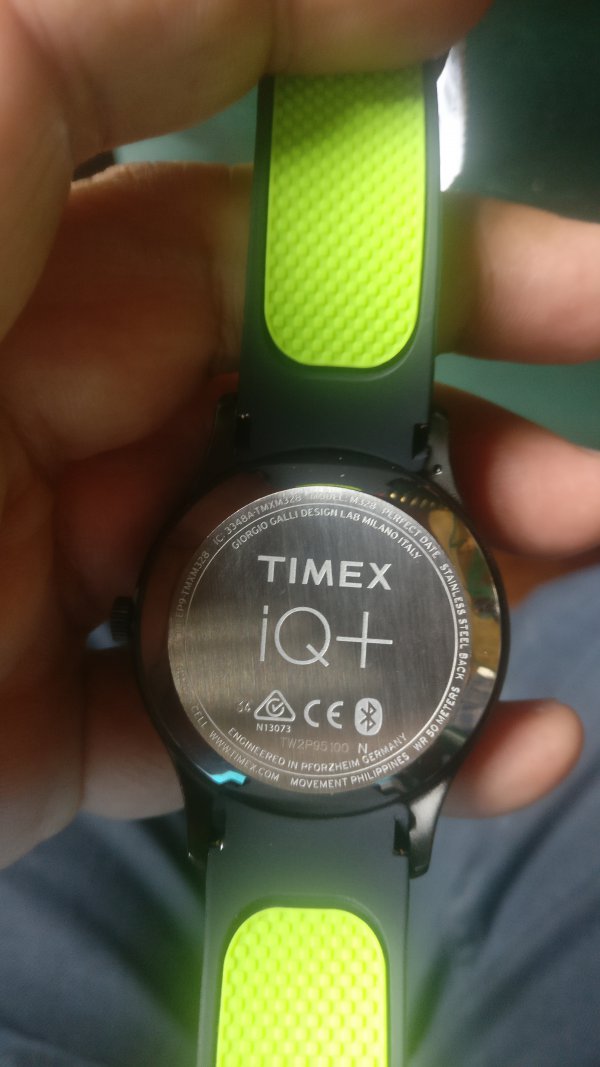 This watch has circular dial covered with good quality glass and is surounded by refined brass rather than stainless stee. There are  two dials on the IQ+ Move – the main dial gives the time with hour, minute, and seconds and the second small dial in the bottom indicates your daily activities results. The watch has crown at the right hand side at three o'clock position with which you can set the time just like any traditional watch. During night time, you can light up the dial by pushing the crown and can see the time etc.
The other plus point of this Timex watch is that it uses traditional battery and no charging is required. Timex claims that the battery will last for more than a year. This is huge advantage as you are not required to charge it quite frequently unlike other smartwatches.
This watch is waterproof and can be submerged up to 50 meters of water which means that while swimming, taking shower or in the rains, you can wear it.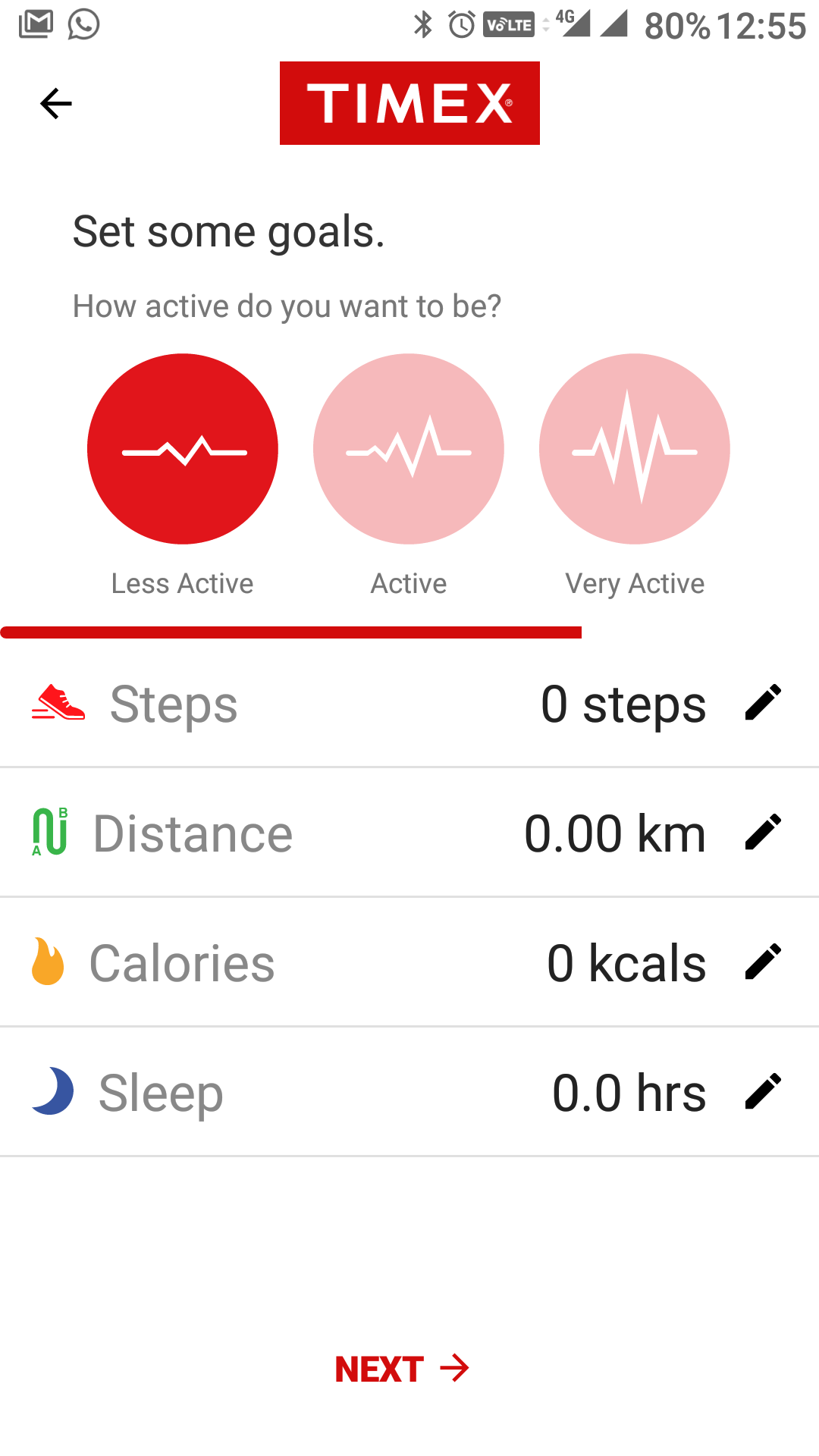 To get started with Timex IQ+ Move, you will have to spend some time on this process. First, you are required to download the Timex Connected app on your Android or iOS device and then enable Bluetooth. When you open the app, you are prompted to provied details about you such as name, date of birth, height and weight, time of sleep and wake up and prompts you to enter details about your daily goals for steps, distance to be covered, calories burned and hours slept. After this, you will be prompted to pair it with your watch by pressing and holding the crown for five seconds. Here, you will face some difficulty as in first attempt the watch may net get paired. In my case, I have to make several attempts to pair it. Probably, it is software issue and will be resolved in due course. Otherwise, the app is very neat, easy to operate and not complicated at all.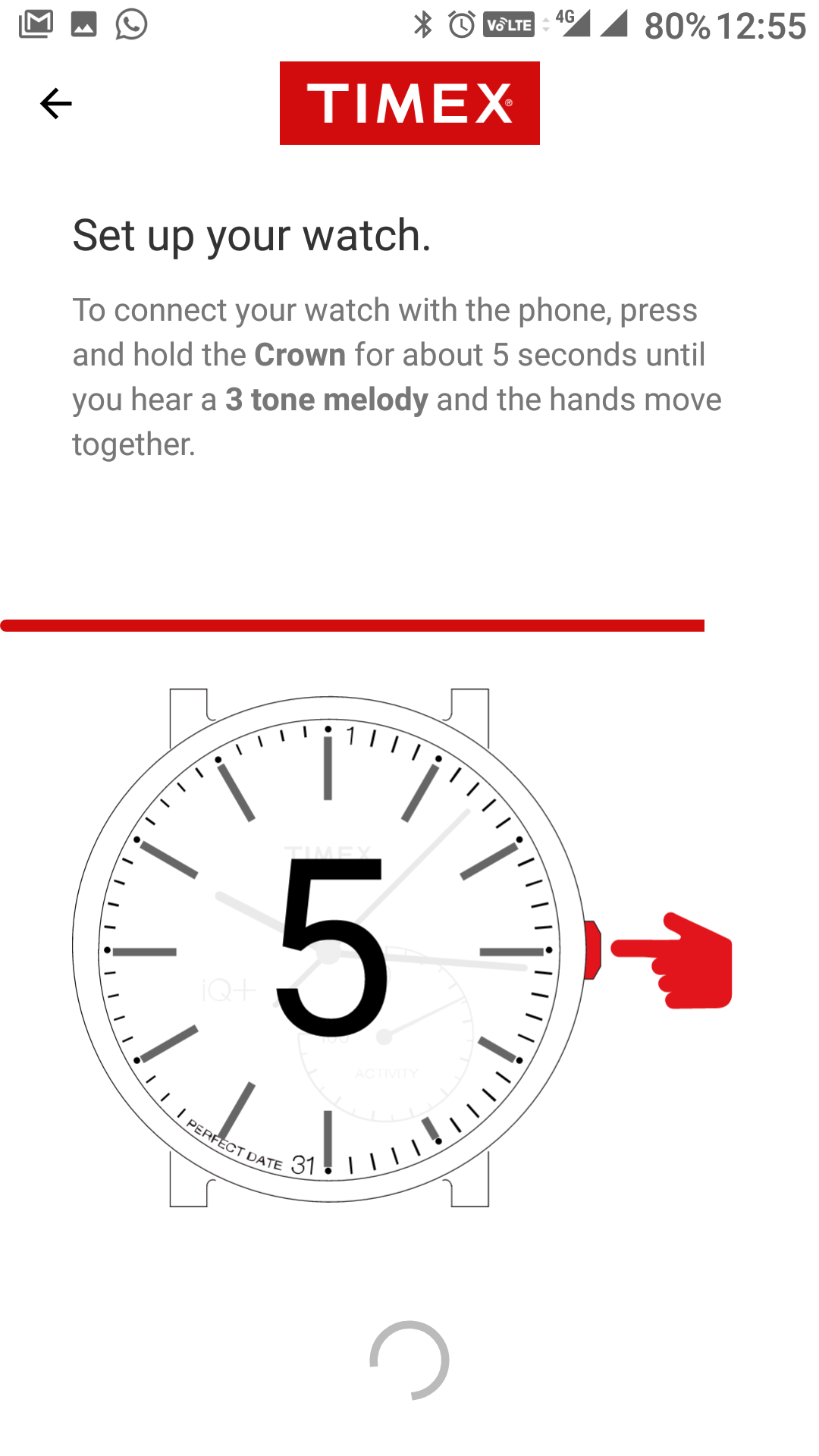 As far as its performance is concerned, the IQ+ Move provides four basic information. It tracks your steps and distance travelled, calories burned and your sleep quality which may differ a little bit when you compare it with other trackers such as Samsung Gear Fit 2 etc. But overall this watch tracks the activities near to perfection. The other advantage of this watch is that you can track all activities on the app and by tapping on it, you can view your daily, monthly, and yearly progress. You can also see some of the actvities on the sub dial.
Besides tracking features, you can also set alarms on it for waking you up but call and text alerts features are missing on this. This watch also does not incorporate heart rate monitor and GPS, unlike some higher-end fitness trackers.
To sum up, the Timex IQ+ Move is for those for who want stylish, light weight and comfortable watch to wear in all weather with very basic tracking inputs. This watch has long and traditional battery and saves you from hassles of frequent charging. Priced at Rs. 9,995 this hybrid watch is good value for money.