Alibaba Group's UCWeb which has very powerful UC browser and UC News platforms has launched yet another very useful and revenue generating platform for creative writers known as We Media Reward Plan 2.0 which is a self-creating content platform in India with an initial investment of 50 Million INR. 1000 We-media writers will be recruited in India and Indonesia who will be able to earn at least INR 50,000 per month through the UC News platform depending upon the popularity of their content and engagements.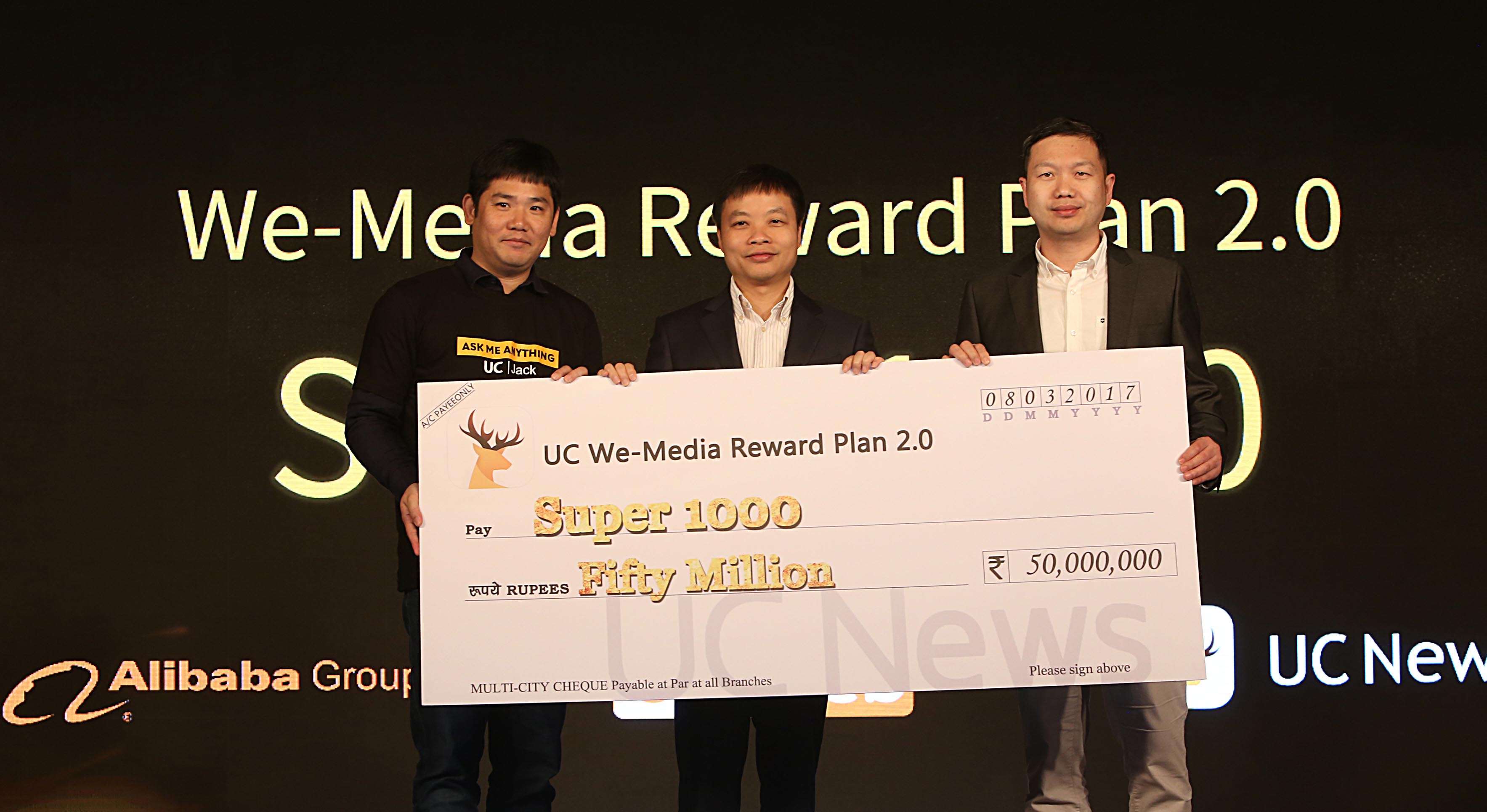 UCWeb has been setting new trends under the UC We-Media program where people get an opportunity to create, to write, share thoughts and engage with their followers on UC News. The Program saw an increase of 200% and 350% (MoM) in its page views of English and Hindi We-Media content respectively in the past quarter as claimed by the company.
UC News is a big-data powered content distributor, serving as a one-stop source of trending and curated news content covering all popular categories that Indian users can consume on the go, with featured channels including news, cricket, technology, entertainment, movies, lifestyle, health, humor, etc.
UCWeb is also upgrading its content and services portfolio by adding more short video-related content. Short Videos are fast becoming the most popular form of content consumed in China today and UCWeb sees huge potential for this concept here in India as well. According to the company's latest Content Consumption Trends Report, video content has risen 30% in the last quarter alone.nUCWeb's strength in technology is helping UC News process millions of data request and content of massive origins everyday with the help of its 3 big data clusters set-up in India. The cluster combines over 5000 machines handling millions of data-request with a response time of less than 10 milliseconds for each, thereby boosting the content generation and distribution on UC News to meet the demands of 80 Million MAUs.
The company is investing 2 Billion INR for driving content distribution in India over the next 2 years. UCWeb's content distribution platform UC News, launched in June 2016, has registered a new milestone by becoming one of the fastest growing apps in the country with a Monthly Active Users (MAUs) of over 80 Million in India (as of February 2017).
Commenting on the launch, He Xiaopeng, Co-Founder UCWeb and President, Alibaba Mobile Business Group said, "Content consumption on mobile is rapidly rising while the We-Media ecosystem is still at a nascent stage. According to our data, there are at least 400,000 self-publishers in India already with a huge scope to grow the market, especially in the niche categories. UC Browser was launched with an aim to solve browsing-related problems while UC News and We-Media program aim to meet the increasing demand of varied content by users and build a well-established ecosystem. With our strengths in technology like Big Data AI and vast experience in markets like China, UCWeb will augment its focus on digital content aggregation and distribution in the world's second largest internet market, India. We aim for UC We- Media to open a gateway to more opportunities in India's content industry and emerge as the No. 1 content generation and service platform in 2017″.