LIKE App is a short music video platform which is equipped with state-of-the-art technology and lets you generate viral content in no time and that too with current growing trends on social media. The LIKE App comes with key features like body recognition special effects, Music Magic to enrich music video experience. It is available on Google Play Store and iOS App Store in 23 different languages like English, Hindi, Tamil, Marathi, Telugu, Gujarati, Bengali, Kannada, Malayalam and Punjabi. The user base of LIKE Application is over 100 million users globally in over 200 countries. The LIKE App is lightweight and can be used on a low-end smartphone with low storage.
LIKE App is a great platform to showcase your talent with an array of indescribable effects. This app comes with special effects and uses cutting-edge technology like AI (artificial intelligence), AR (augmented reality) in a video application, offering much more advanced features for youth to experiment. The effects are entirely customizable by the end users and the app is equipped with a plethora of features to engage with youth.
LIKE had recently topped the Google play store charts. You can download the app from here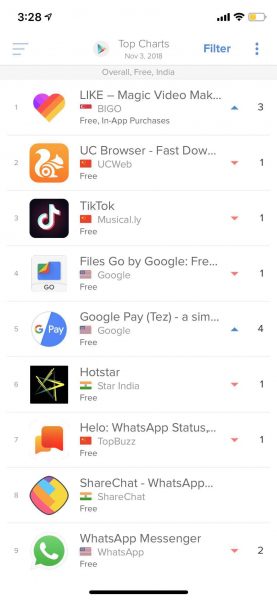 Some of the exciting features of LIKE App are listed below:
Music Magic – It identifies the background music while matching special effects to any sound and enable users to express emotions freely by choosing different themes.
4D Magic – It's an AI-powered body movement tracking paired with image editing and special effects processing that allows for interchangeable, dynamic backgrounds that can accommodate multiple people in a video. It is the first worldwide technology that allows foreground and background segmentation and realizes many different effects such as Rocket, Pass-Through, Lilliput, etc. Additionally, you can switch into different scene smoothly with more than 20 kinds of appearing and disappear effect.
Magic Touch – This feature lets you add magic effects in your video and it comes with over 50 funny magic effects that include Heart, Fire, Rain, Stardust, and more work smoothly and makes your videos completely perfect.
Dynamic stickers – This feature applies face-detection and tracking technology that enable dozens of unique and active overlays in users videos, such as costumes, makes and more. You can also add cute, beautiful, cool, ugly, magical, elegant, funny, bloom, Spitfire and so many funny dynamic stickers to make your selfie to look stand out from the crowd. No matter what kind of style you want you can turn into the type in 1 second with LIKE face stickers.
Dialogue Acting – There are over million dialogue materials available in the app from the world and you can share your acting skills with all people around the world in no time. This feature is useful as it lets you showcase your hidden talent with everyone.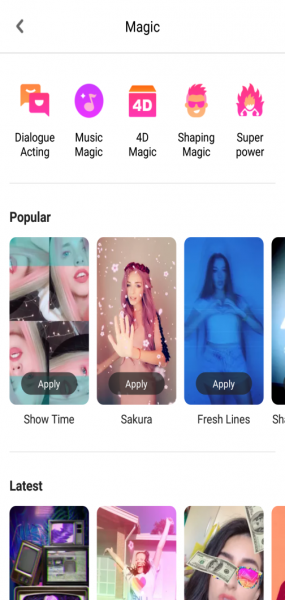 As you can see, LIKE App comes with a number of cool features and now when Diwali is approaching, LIKE App has introduced Diwali stickers. As you join the group, you can create your own way of wishing Diwali with unique background music and effects.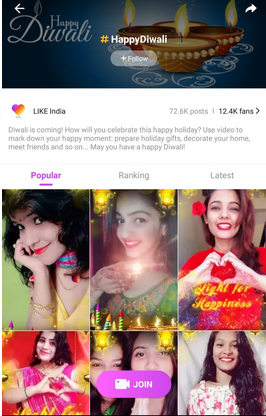 Addition to the stickers, LIKE App is running a Diwali Campaign called #LIKE20Million with great give aways where you can share INR 20,000,000!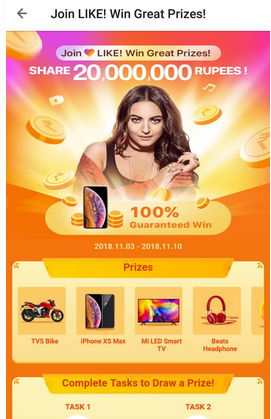 Now, lets start to introduce you as how you can use this app.
How To Use LIKE App:
Step 1: To get started with LIKE App you have to download it in your smartphone from Google Play Store or iOS Store.
Step 2: Once the app is downloaded, then install it. As soon as the app installed in your smartphone, it will open the app and ask you to choose the language.
Step 3: Once you confirm the language, it redirects you to the main page of app
Step 4: ON the top left, there is a profile icon, you can click there and create an account either by using your mobile phone number, Facebook, Gmail, Instagram, etc.
Step 5: Once the account created, you have to follow the instructions on the app and once you followed all the instructions your video is ready. You have to only click on the record video button and later on, it will ask you to select music or shoot it first or you can select it from your album. You can also add effects based on your mood what you like.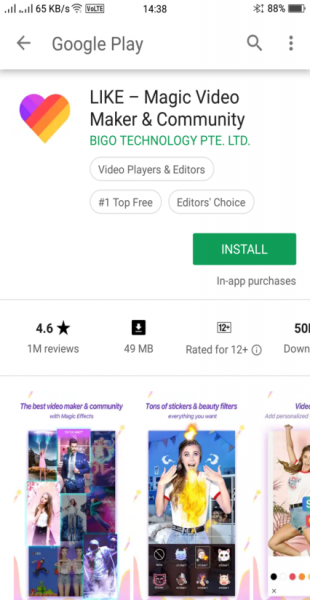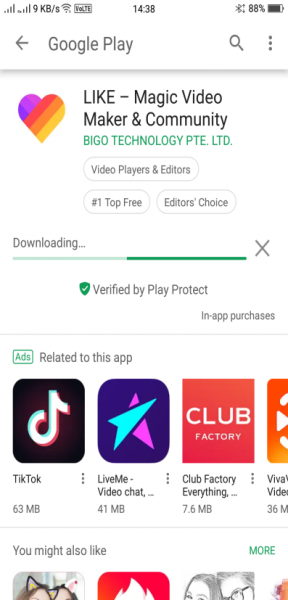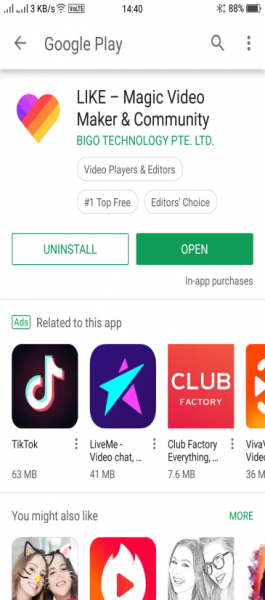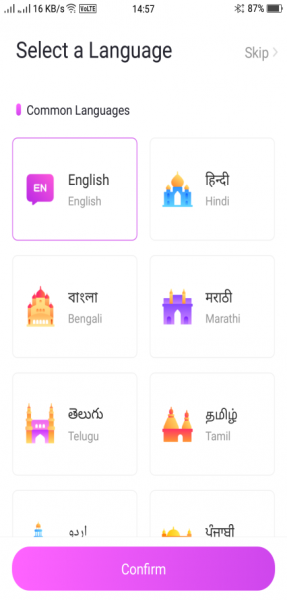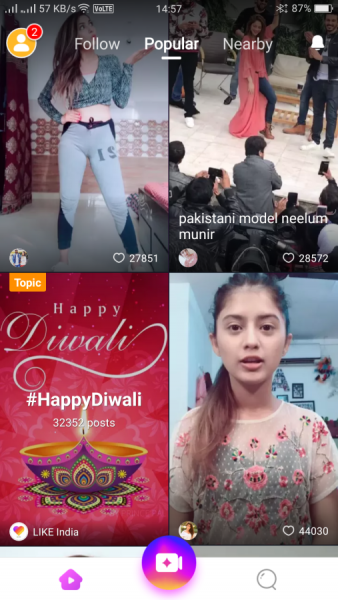 Final Verdict:
The LIKE App is a complete stress buster and is a tech masterpiece not only for entertainment enthusiasts but for those who always seek different configurations every day. The app offers you a perfect solution to make stylish videos in no time.
This stress buster App is now being highly recognized by celebs across Bollywood and TV industry. You can click on below links to watch their entertaining video.
Sunny Leone:
https://like.video/s/7SZJtVfDLAe?c=cp&b=66353711&l=en
Also shared on her Instagram
SonakshiSinha
https://like.video/s/7SZJtt0LDaq?c=cp&b=66353711&l=en
DivyankaTripathi
https://like.video/s/7SZJtCuYV4b?c=cp&b=66353711&l=en
Also shared on her Instagram –
Nia Sharma:
https://like.video/s/7SZJtQz7fcG?c=cp&b=66353711&l=en
Also shared on her Instagram
Prince Narula:
https://like.video/s/7SZJtHbC9bO?c=cp&b=66353711&l=en
Also shared on his Instagram
Aditi Bhatia:
https://like.video/s/7SZJtHbvSkc?c=cp&b=66353711&l=en
Also shared on her Instagram