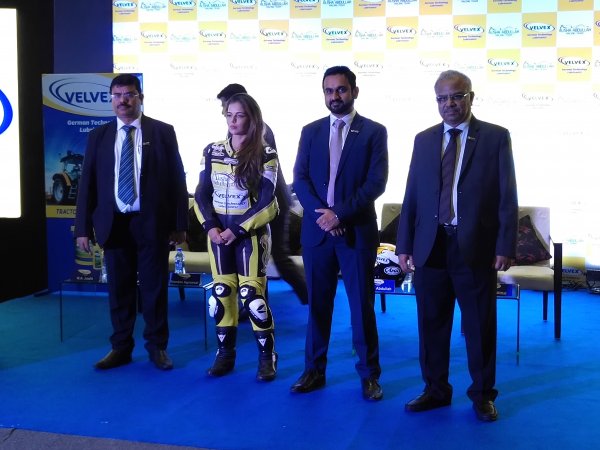 At an event in New Delhi, Nandan Petrochem Limited (NPL), manufacturer of genuine oils, greases, specialty oils and AdBlue/DEF has appointed Alisha Abdullah – India's first female racing champion as its brand ambassador, for its signature brand VELVEX, in the Lubricating oil and AdBlue segment.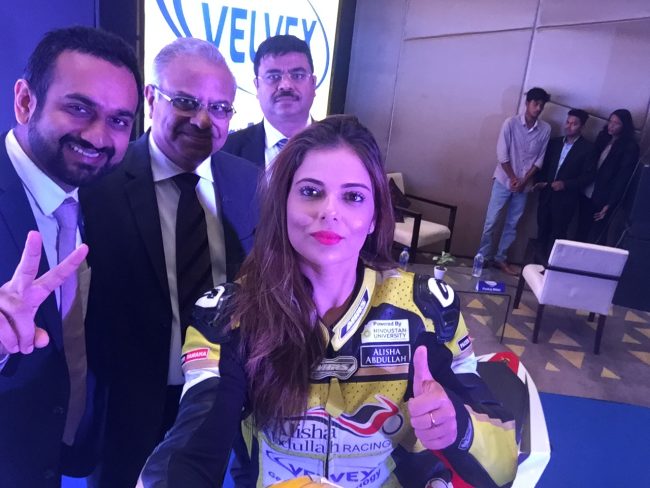 "Passionate about motorsport, I am excited to be associated with VELVEX as a leading brand known for its high-performance lubricants and AdBlue. This is indeed the first time that a female motorsport champion is the face, the brand ambassador of an auto lubricant brand, in an industry that is highly dominated by male brand ambassadors. This association with VELVEX is a reflection of a symbiotic relationship of maintaining the competitiveness at both ends, and I look forward to an exciting journey together." said Alisha at the announcment ceremony.
Alisha's association with VELVEX offers an opportunity to leverage the synergy between the fast action motorsports and VELVEX brand ethos of passion, persistence, performance and competitiveness. With a vision to be closer to the customer through presence in multiple locations and regional plants, VELVEX has been developed to provide complete satisfaction by offering value for money with environment conscious premium quality products. Driven by the best-in-class German technology, and accelerating growth through innovation in total lubricant solutions , NPL strives to deliver high performance in all odd situations.
NPL has increased its production by twelve times in the past fifteen months by leveraging world class technologies, and pursuing deep innovation to setup state of art infrastructure with seven manufacturing plants PAN India to produce indigenous products and setting global standards in industry.
Having commissioned first AdBlue plant in 2011, NPL is India's largest manufacturer of AdBlue, a high purity, chemically produced solution that helps diesel vehicles reduce NOx emission and maintain environment friendliness. The upcoming BS VI norms are expected to mandate usage of AdBlue in all passenger and commercial vehicles powered by Diesel Engines and NPL is set to increase its output capacity to meet industry demands. In its position as the market leader for AdBlue, NPL is also actively liaisoning with the authorities to initiate a mechanism to regulate the quality of AdBlue. Usage of substandard AdBlue defeats the purpose of BSIV and BSVI implementation causing damage to the environment through harmful emissions and failure of vehicle resulting into heavy repair cost to the customers.
Speaking on the occasion, Nandan S Agrawaal – Managing Director, NPL said, "The one who overcomes all obstacles and barriers, and faces every challenge with courage, emerges as the real champion. Both Alisha as well as VELVEX share the same story. On behalf of NPL, we welcome Alisha Abdullah. A youth icon who personifies our new age, ultra–modern, high performance lubricants and AdBlue under brand VELVEX. The brand reflects passion, quality and endurance – breathing a philosophy of excellence. Alisha too had a similar success story full of hardships and her extraordinary courage to overcome every obstacle that came her way – akin to our brand ideals. In a sport where female participants are rare, Alisha paved her way to the top and won accolades. This association between VELVEX and Alisha is a close collaboration that shall accelerate journeys to their respective peaks to success. Our association with Alisha would further enhance our engagement with motorsports as well as the millions of fans and consumers across the country."