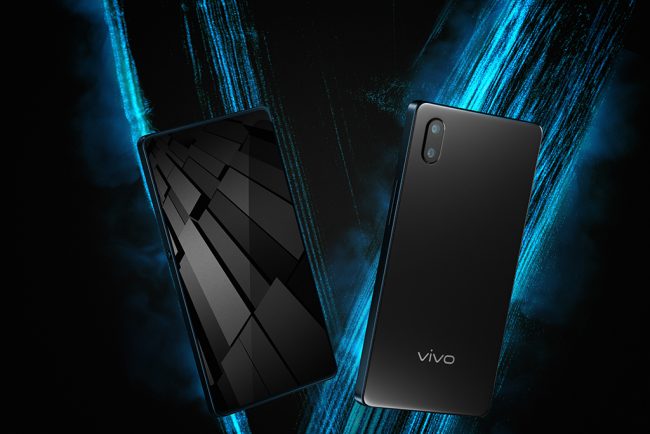 Chinese brand, Vivo has showcased its concept smartphone at MWC 2018 which has APEX FullView display and ground-breaking Half-Screen In-Display fingerprint scanning technology. Besides, the other highlights of this concept phone are its state of the art camera and speaker technologies.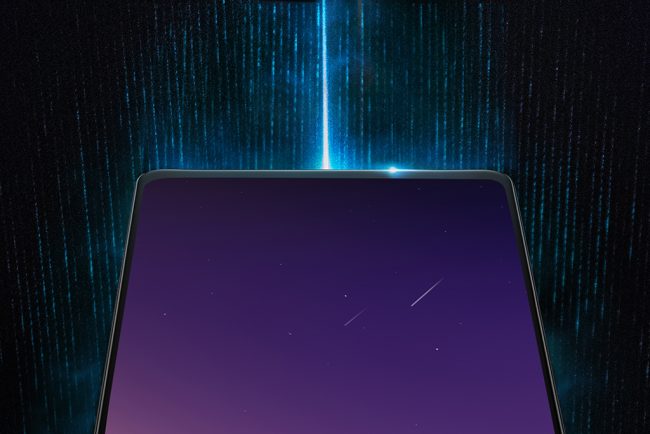 According to Vivo, the APEX technology features unprecedented top and side bezels of 1.8mm – the thinnest in the industry, with a 4.3mm bottom bezel. The screen-to-body ratio will exceed 98% if the bottom bezel reaches 1.8mm, ultimately creating a truly bezel-less experience.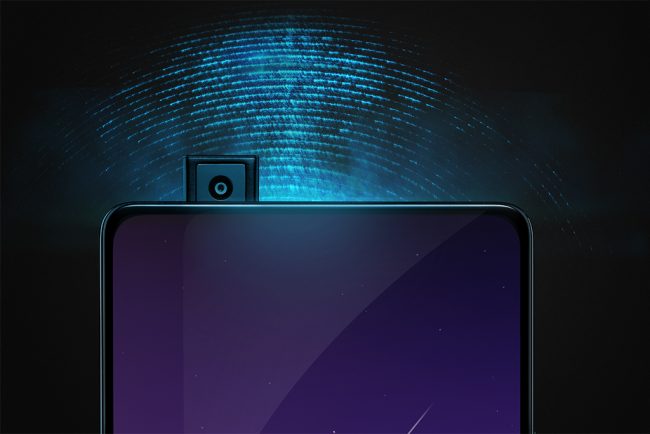 Using its vast expertise in audio technologies, Vivo has introduces Screen SoundCasting Technology with APEX transforming the entire FullView Display into a speaker. Vivo states that the Screen SoundCasting Technology sends vibrations through the display without the need for a traditional loudspeaker. Compared to other audio solutions for bezel-less smartphones, it conserves power, reduces sound leakage, and optimizes low to high pitch sound for a better and more balanced audio experience.
This phone also features an 8MP Elevating Front Camera which seamlessly rises in 0.8 seconds when it is required and retracts after use. Together with the hidden proximity sensor and ambient light sensor, this eliminates the space taken up by conventional front cameras, while offering the same selfie experience to users.
This phone also incorporates world's first Half-Screen In-Display Fingerprint Scanning Technology. The users can interact with any part of the bottom half of the screen to perform fingerprint recognition. This technology also enables new usage scenarios, such as the new dual-fingerprint scanning feature for greater strengthened security.
Vivo has further stated that APEX technology deploys a new System in Package (SIP) technology to integrate the DAC and the three operational amplifiers together, reducing the need for circuit board space by nearly 60% . This frees up more space in the smartphone's interior which can allow for increased battery size as well as cooling, thus opening the potential for even more design improvements in future smartphones.
Mr. Alex Feng, Senior Vice President of Vivo said, "We are committed to bringing in technology and innovation in every new product that comes out of our stable and APEX is not an exception. Setting new benchmarks and delivering unmatched mobile experience forms the very core of our DNA. From breakthroughs in audio, photography to In-Display Fingerprint Scanning Technology – Vivo has remained committed towards defining the future of smartphones through disruptive designs. The futuristic design innovations in APEXTM are only a fraction of our innovation pipeline. Vivo is committed to constant exploration to bring about the best possible experiences for our consumers."