Ahmedabad headquartered ABZO Motors, has launched its first electric motorcycle (e-bike) – ABZO VS01 in Gujarat. This e-bike is launched in one variant and will be priced between Rs 1.8 lakh and Rs 2.22 lakh approximately.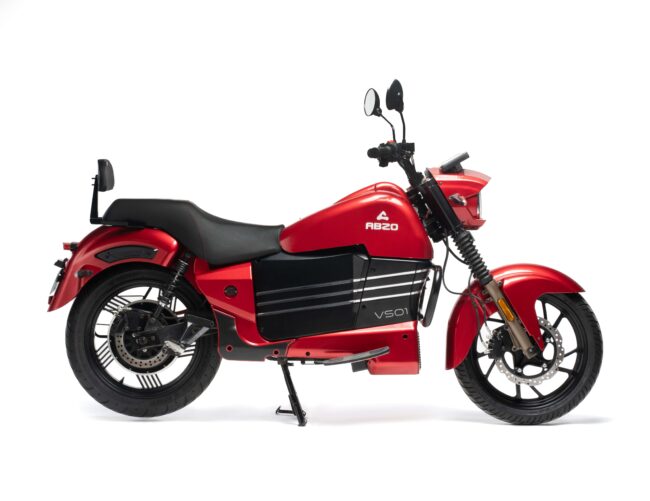 ABZO VS01 comes with a 72 V 70Ah Lithium-ion Battery which gives a mileage of 180 km at full charge. This e-bike has features of front and rear LED lights, 17-inch alloy wheels with tubeless tires, a 1,473 mm wheelbase, 158mm ground clearance, and 700mm seat height. The e-bike operates in three modes: Eco, Normal, and Sports for different speeds of 45kmph, 65kmph, and 85kmph respectively for optimal performance. ABZO VS 01 draws a peak power of 6.3 KW and offers a maximum torque of 190 Nm.
ABZO VS01 is packed with CBS and Disc Brakes for both front and rear wheels. It offers a front telescopic fork suspension, and is equipped with a dual shock absorber rear suspension, for navigating through different kinds of terrain. The bike also supports Reverse Mode, Digital Cluster, and Regenerative Braking features. ABZO has also introduced the latest technology which enables fast charging and normal charging modes. The battery will take 6 hours and 35 minutes (under normal mode) and 3 hours and 20 minutes (under fast charging mode) to attain a full charge.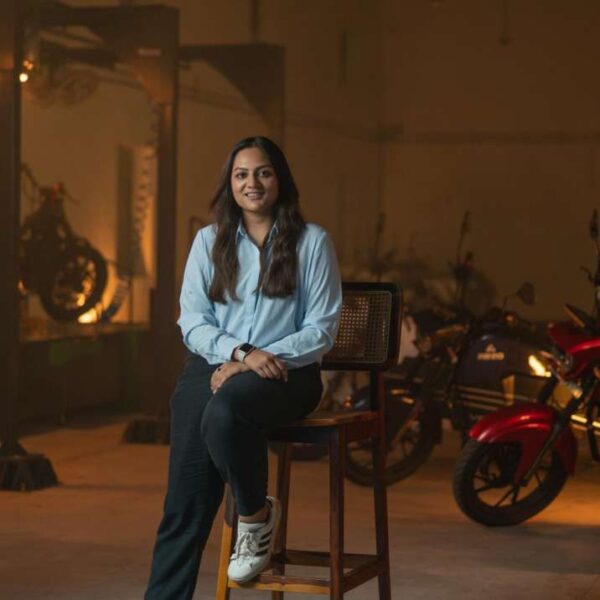 Commenting on the launch, Ms. Kanchi Patel, Co-founder of ABZO Motors, said, "We are extremely delighted to launch our first e-bike – VS 01. Electric bikes are the future of the automobile industry and Gujarat is gradually emerging as a hub for manufacturing electric vehicles including both two-wheelers and four-wheelers. Therefore, our home ground Gujarat was a natural choice as it provides us with a familiar environment, a wholesome ecosystem for automobile manufacturing, and valuable insights for manufacturing, testing, and launching our products."
"ABZO E-Bikes will be launched in a phased manner across India through a dealer network. We aim at broadening our presence in Gujarat and diversifying our product line by adding more products including 2nd bike category – standard bike," Ms Patel further went on to say.
The e-bike is certified by the Automobile Research Association of India (ARAI). ABZO Motors has a manufacturing plant along Kadi-Thol Road in Rangpurda on the outskirts of Ahmedabad, which is spread across 17,069 square meters, with assembly lines and testing facilities for dyno tests to measure force, torque, and power of the vehicle. Abzo Motors has ambitious plans to start with production capacity of 9,000 units in the first year, with a planned expansion to 15,000 units in the second year, 24,000 units in the third year, 40,000 units in the fourth year, and a remarkable 60,000 units in the fifth year.