Atomberg company for home solutions, has unveiled its first variant of smart lock named Atomberg SL 1. This smart lock offers a key-free and care-free lifestyle and is ideal for modern homeowners.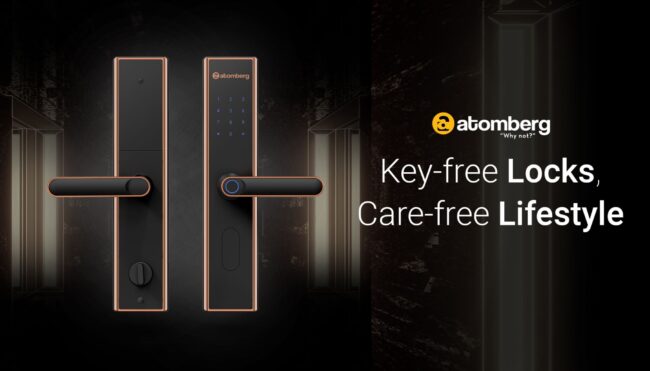 Atomberg's SL 1 Smart Lock offers a variety of unlocking options, ensuring effortless access to your home. You can unlock your door using your Fingerprint, a Pin, an Access card, the Atomberg Home App, or the Traditional physical keys. The Atomberg Home app is an all-in-one home automation hub where you can control all Atomberg products like smart fans and smart locks.
The key highlight of the Atomberg SL 1 Smart Lock is ensuring the safety of your home which features 5 high-quality stainless steel bolts, Snoop Protection, and a Manual Deadbolt. In terms of data security, the Atomberg use end-to-end encryption to protect user information, similar to the ones banks use as claimed by the brand.
To complement any home aesthetic, the SL 1 Smart Lock is available in two colors: Rose Gold and Black. Its sleek and modern design seamlessly blends with any decor, adding a touch of elegance to your home's entrance.
This smart lock is priced at INR 14999. It is available for purchase from Atomberg website.
"We are thrilled to introduce our revolutionary SL 1 smart lock, poised to transform the way our customers experience home security. With its seamless unlocking capabilities and multiple ways of accessing your door, we are redefining convenience and peace of mind. Our mission is to elevate living standards by providing cutting-edge solutions that seamlessly integrate into your lifestyle. The Atomberg SL 1 is not just a smart lock; it's a gateway to a safer and smarter future for your homes. Welcome to a new era of unlocking possibilities with Atomberg!", said Manoj Meena, CEO of Atomberg Technologies.