Tired of using ctrl+c for copying  the text you like in web pages ??
Here is some good news for those people who really want a easy substitute for the slow copy process.
Mozilla developers had launched a new firefox extension the Autocopy ,which enables its users to copy their desired text by just highlighting it.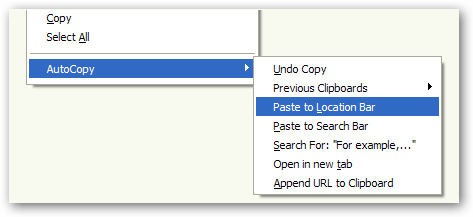 Once you've highlighted anything from a single letter to entire multi-page articles, the add-on opens a small options box where your cursor is. Through the extension options, you can configure how long that box appears for, or turn it off. If you decide to go further the post copy box options you further choices making your work more simpler.
The add-on is very light weighted and easy to use feature and i feel it is one of the best add-on ever developed by Mozilla.
You can download the add-on from Here.
So what do you think about this addon ?