BenQ has launched Eye-Care Monitor GW2480TGW2480T with a 24-inch display ideal for school students in digital learning with height adjustment feature. It comes with BenQ exclusive Eye-Care Technology with Low Blue Light and Flicker-Free performance for extended viewing comfort.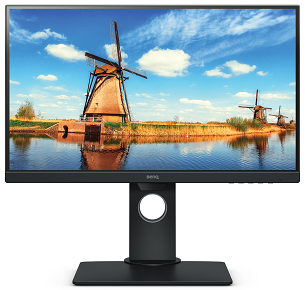 The 24-inch screen of this monitor aligns with an optimal viewing distance of 60~70 cm, along with the height adjustment function with an extensive range of height, tilt, pivot, and swivel monitor adjustments, all of which ensure that students grow and learn at the proper viewing distance and with the correct sitting posture.
The GW2480T is equipped with BenQ's exclusive Brightness Intelligence Technology (B.I. Tech.). The built-in ambient light sensor continually detects the brightness levels in the environment, and automatically adjusts the brightness of the screen to deliver the most comfortable viewing experience. With BenQ's all-round eye-care monitor and exclusive B.I. Tech., students can concentrate on their studies and use the screen for longer periods of time for better digital learning experiences.
In Addition, Flicker-Free Technology, removes screen flicker and reduces eye fatigue by decreasing the contraction in the ciliary muscles of the eyes. Low Blue Light Technology effectively filters out harmful blue light that suppresses melatonin for both good sleep quality and eye health. The Color Weakness Mode gives students a better perception of natural color by offering filters for red color deficiency (or protanomaly) and green color deficiency (deuteranomaly).
Priced at Rs. 11,990 this monitor is available on Amazon and at all leading IT retailers in India.