Canon India has stepped into a new domain and launched a range of wireless Laser Presenters. The four models of wireless laser presenters announced are PR1000-R, PR500-R, PR100-R and PR10-G priced at Rs. 3995, 4495, 5,695 and 6,995 respectively. These are now available in India and come with a 1 year limited carry-in warranty.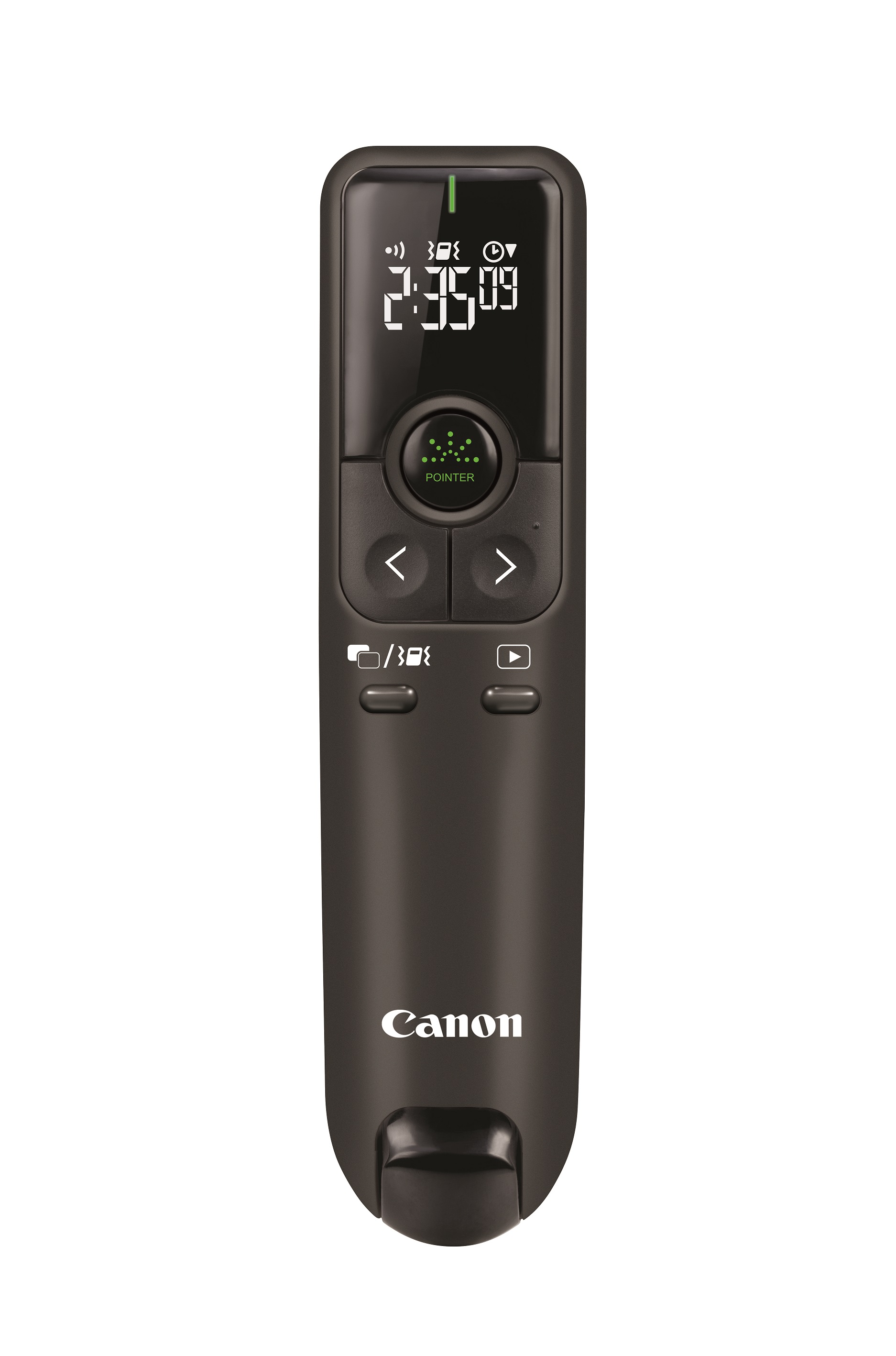 These presenters are ergonomically designed, portable, sleek and lightweight. These are ideally sutiable for small conference rooms and expansive auditoriums. These laser presenters feature vibrant red and green laser pointers, allowing consumers to easily highlight important charts and information in a variety of professional settings.
These presenters do not require setup and are 'plug and play' devices to be used instantly. These are compatible with PowerPoint and Key Note and provide wireless slide operation via a USB plug-in receiver. The PR1000-R supports Keynote on next slide and previous slide functions only.
The flagship model PR-10G features high intensity green laser which is 8X more visible than conventional laser pointers as claimed by the company and has a wireless range up-to 100 feet. PR100-R and PR500-R features high intensity red laser with double the intensity than conventional laser pointers.
PR10-G and PR-100R also features a backlit LCD Smart Timer which tracks the presentation duration and displays a countdown of the remaining time, enabling the presenter to better pace the presentation. The other plus pint of these presenteres is that with its vibration function switched on, the speaker will be alerted through a vibration of the presenter when the duration draws to a close.
Speaking of the latest addition to Canon's product portfolio, Mr. Kazutada Kobayashi, CEO & President, Canon India said, "Canon India's legacy of two decades is consistent with our commitment towards innovation and customer satisfaction. With our clear objective of delighting our customers, we continue to launch products that can elevate their professional and personal experiences. Our new range of wireless laser presenters is designed to empower our customers with a greater command over their visual content, enabling them to keep their audiences actively engaged. Serving as another solution to our customer's evolving requirements, our presenters are excellent companions to our line of projectors. With this defined and unique expansion to our portfolio, we foresee an expansion of our customer base in the country."