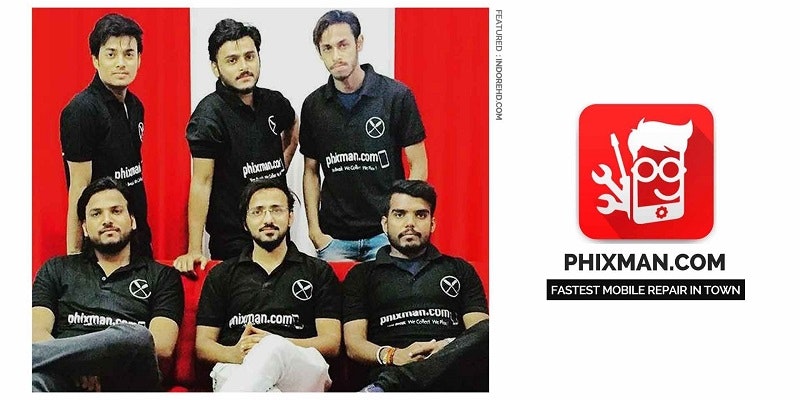 Phixman offers repairs and services for smartphones, tablets, and laptops of all major brands, including Apple and Samsung. They claim to guarantee 24-hour repair with warranty, home pickup of gadget and data safety. They claim payment only if the customer is satisfied. Phixman has 50 franchise stores PAN India, including Jammu and Kashmir, Bihar, Telangana, and Madhya Pradesh.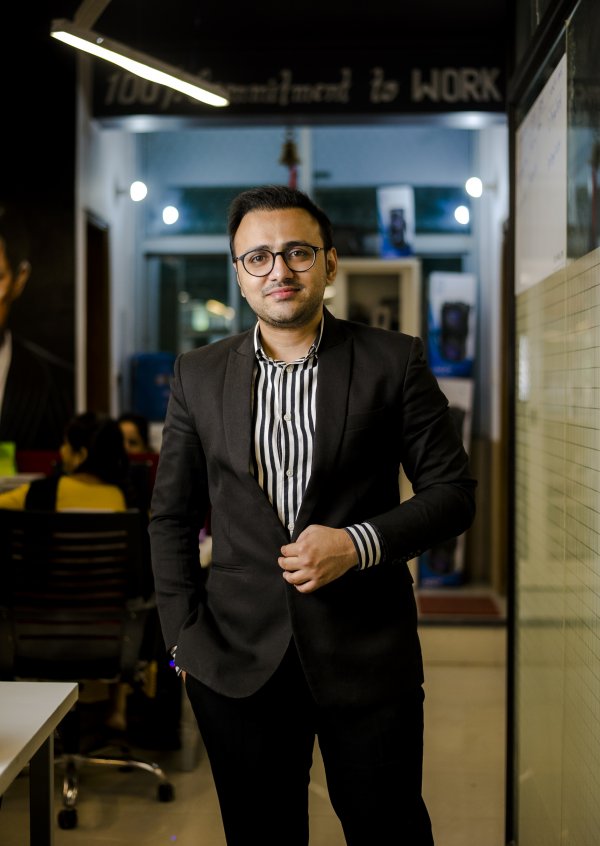 Below is our conversation with Mr. Shaad Rehman, CEO & Founder of Phixman:
Q1: When did you start this startup? What was the idea behind this concept?
Ans: Phixman is one of its own kind ideas because users are free to shop services online and experience great hospitality at Phixman offline stores nationally by providing them with gadget repairing services. The company was launched in 2014.The idea of establishing this business came with my personal experience and an approach to solve bigger problems of this particular industry with latest technologies available worldwide. As today people have become dependent on gadgets like laptop and mobile, all of their data is stored in that so we make sure that their data is secure and is in safe hands. Our focus is on enhanced customer experience. Phixman is one of its own kind ideas because users are free to shop online service and experience great hospitality at Phixman offline stores nationally.
Q2: What kind of services you are into right now?
Ans: Phixman specializes in electronic gadgets and mobile repair services within 24 hours along with home pick up and drop services and door step services. We recently launched a one-of-a-kind facility which enables our servicemen to go to customer's home and repair the gadget then and there only promising the quality and timely repair in front of customers. We also provide warranty on electronics and facilities like Insurance and loans for General payment.
Q3: How is Phixman different from its other competitors?
Ans: Healthy competition motivates the company to work hard and keep track of changes in the industry. Our USP is our unique services, which are in 4easy steps, first the customer books repair online adding all the details about the problem in the device then we send our delivery boy to pick up the device from the address mentioned. In the next step we diagnose the device and repair it and send it back to the customer safely with all their data intact. One thing that sets us apart from our competitors is our guaranteed service. We guarantee 24 hour repair, home picking of gadget, safety of data and most importantly payment after customer satisfaction. We charge after we deliver the gadget to the client and they are satisfied for the fact that their device is completely repaired with all the data in it. Also we have dedicated exclusive stores that are looking forward to customers who want personal assistance care and understanding.
Q4: Which are the brands that gain maximum traction at PHIXMAN?
Ans: Brands like JBL, Skull Candy, Sony, Samsung, Bose, vidvie gain maximum traction at Phixman.
 Q5: In this digital era, repairing electronic gadgets is a major issue. How do you deal with each and every query with regard to it?
Ans: Being in a digital era, repairing electronic gadget is a major issue but in a service sector business, our aim is to provide the best man power and services to the clients. It requires a lot of technical knowledge to deal with each query in repairing business so we had to hire best repairing engineers. We overcame all our loopholes and established this business.
The best bet with Phixman is we take care of every brand of Smartphone and Laptop that is available in Indian market right now, with rates and quality that is second to none.
We believe, facing challenges is the way to premium success. Whenever we start a business we face lot of challenges like funding, hiring technicians, competition and giving the best service. Likewise, we also faced lot of challenges while starting up the business and due to our commitment and focus; we succeeded in overcoming the challenges and establishing a business.
Q6: What are the technological enhancements and upgradations you have done till date in order to grow your business?
Ans: We aim to provide our customers with quality service and satisfaction. We solve the problem by being available with pick and drop services. We are rapidly growing business up to 40% from our previous situation.PHIXMAN has been growing since 5 years continuously. We are working with different brands and also adding more brands for their past retail services in the future. At present, we have around 60+ store available at National level. And speaking of technology we have recently entered refurbished mobile industry. Refurbished mobile and other related categories are growing rapidly in India. Refurbished electronics provide more value at a better cost and customer satisfaction. Our refurbished mobile phones are a great choice for people who can't afford mobile phones of higher price.
Q7: What will be your roadmap ahead?
Ans: Recently, we have collaborated with Detel and its new brand Pre – Loved Device in which we will be selling refurbished phones with six months warranty and that to at a very low cost. Future plans, we would say there is a common future plan for every business and company which is to grow and get worldwide presence and make goodwill in the market. We would say we want to set a benchmark in repairing industry in such a way that Phixman should be the name whenever someone needs gadgets repairing whether in India or internationally and for this we intend to launch 500 stores worldwide very soon.
We are working to create awareness among Electronics brands in Indian and International market who are working hard for post retails services for achieving customer loyalty. To all those brands Phixman is a complete end to end solution for them ready with service and retail channels.