Dynamo Electric has launched its latest low & high-speed models of E-scooters in EV India Expo 2023 in India Expo Centre, Greater Noida. The 6 main models which are launched are infinity, Alpha, Smiley, Rx1, Rx4 and Vx1.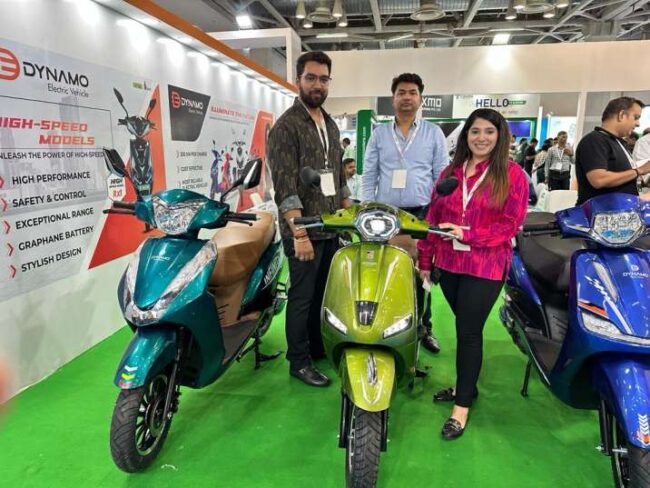 These models are cost effective and comes in attractive colours. These are eco- friendly vehicles and are available with additional accessories, such as Bluetooth speakers, an anti-theft alarm, a USB charging port, and a central locking system. The high-speed RTO registered models are RX1 and RX4 with max speed 65 KMH and are packed with fast charging lithium battery power 2- 3 KW. The ex- showroom price is Rs. 82,000 and 99,000, respectively.
The new range models in low speed are Alpha, smiley, Infinity and VX1 and have range per charge upto 200 KM with Charging time of 3 to 4 hours and are packed with lithium-ion battery power 2-3 KW. The Tyre size is 10 & 12 Inches for smooth movement. These models have main features like fire proof batteries, swappable batteries, smart BMS, GPS, IOT technology. The price of these models start at INR 55000.
The new range unveiled today are manufactured at Dynamo Electric's units located in Ghaziabad and Mumbai. Dynamo Electric operates in Pan-India with 175+ dealers and distributors.