Fujifilm India has today announced the launch of its first square format smartphone printer, the instax SHARE SP3. The SP-3 is the newest edition in the instax SHARE series of printers that can print photos taken with a smartphone or a tablet on instax square format film. This photo printer prints straight from your phone camera or photo library in just a few seconds as claimed by Fujifilm.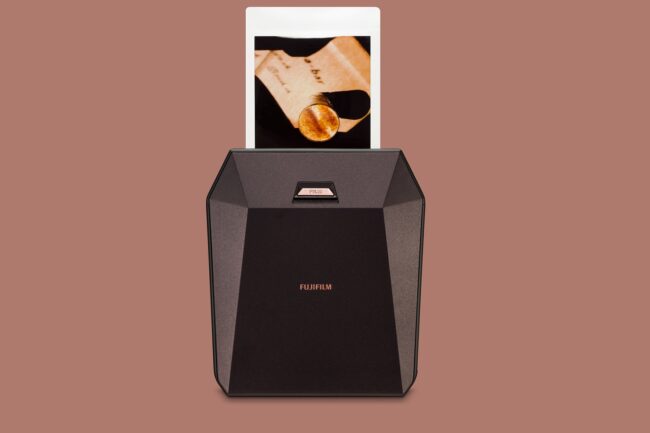 According to Fujifilm, the SP-3 is the successor to the SP-2 which not only aims to maintain the ability to produce high-quality prints, but also provide something more unique with its instax SQUARE Film format. These prints don't come in the typical 4 x 6 photo size but instead print in a 2.4:2.4 aspect ratio which is a square format and has gained popularity thanks to photo hosting and sharing service platform 'Instagram'. Recent years have seen a rise in the sharing of square photos on social media, with users putting great care into every step from composition to editing and processing before sharing them widely on social media. With the SP-3, users can now print out those special photos as a gift or decorate their room, indulge into DIY projects, etc. One can print their photos anywhere with this portable printer.
The SP-3 comes with dedicaed app with new features to make every step easier and more fun, from selecting the photo to the final printing process. Users can print up to 9 photos on one sheet using the Collage Template, a feature enabled by the square format of the SP-3, or use My Template to add text to printed photos. My Template comes with templates in 11 designs, such as a magazine cover and a CD jacket, also enabling one to adjust the color, size and darkness of the text. The end result is a profile card or a stylish print that users will want to display on their wall.
The Instax SHARE app can access your social media accounts such as Instagram and Facebook and print photos directly from the accounts. The app is also compatible with Dropbox, Google Photos and more, in-turn making it easier to select an image from these apps and directly of their choice to print from the various options.
This printer comes in two color variations, black and white, with sleek and suave design. It is priced Rs. 12,999 and will be available all over India in retail outlets and ecommerce platforms.