Google Nest Audio Smart Speaker which was announced few days ago, will be available at special launch price of Rs. 6,999 (MRP INR 7,999). It will be available on Flipkart as part of their Big Billion Day Specials, starting Friday, 16th October 2020. The Nest Audio will also be available soon at retail outlets across the country at Reliance Retail and Tata Cliq.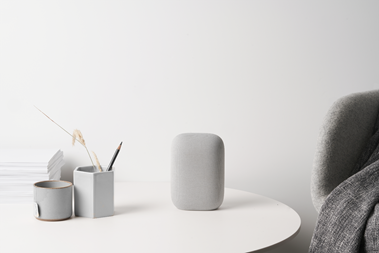 The Nest Audio smart speaker is claimed to be 75 percent louder and has 50 percent stronger bass than the original Google Home. It comes with a 19mm tweeter for consistent high frequency coverage and clear vocals and a 75mm mid-woofer for delivering bass and good audio output. Its bass is significant and the vocals have depth and is claimed to deliver balanced audio across all genres of classical, R&B, pop and more. The custom-designed tweeter allows each musical detail to come through and its grill, fabric and materials have been designed in such a way so that you can enjoy the audio without distortion.
Its Media EQ feature enables Nest Audio to automatically tune itself to whatever one is listening to: music, podcasts, audiobooks or even a response from Google Assistant. Its Ambient IQ lets Nest Audio also adjust the volume of Assistant, news, podcasts and audiobooks based on the background noise in your home.
According to blog post of Google, if you have a Google Home, Nest Mini or even a Nest Hub, you can easily make Nest Audio the center of your whole home sound system.
The Nest Audio has a slim profile and can fit anywhere in the home. In order to maximize audio output, its custom-designed quality drivers are housed in an enclosure that helps it squeeze out every bit of sound possible.
Nest Audio will be available in two colors: Chalk and Charcoal. Its soft, rounded edges blend in with your home's decor, and its minimal footprint doesn't take up too much space on your shelf or countertop as further stated by Google in its blog post.