Brand Honor is offering irresistible deals on select smartphones, tablets and wearables during Honor days from 13th- 17th May on Amazon.in. Buyers will be able to save up to INR 10,000 on ten Honor smartphone variants and four variants of wearables and tablets respectively.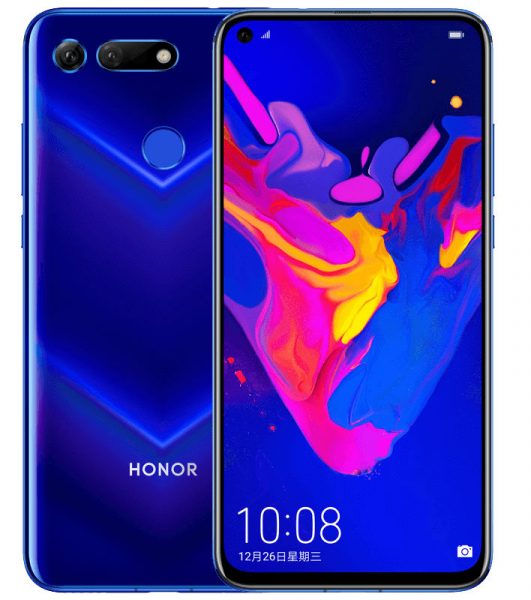 According to Honor, the top deals include price drop with additional discounts through exchange offers on the latest phones like the HONOR 10L, HONOR View20 etc. HONOR 10 Lite 4GB and 64GB variant will also be available at INR 12999. The sale will also feature 6GB & 64GB face unlock & fast charging, HONOR Play at an offer price of INR 15,999. Additionally, buyers can avail discount offers on HONOR 8X, HONOR 8C, HONOR 7C, HONOR 10L, HONOR 7A and HONOR 9L.
With every purchase of a smartphone, buyers will also get an opportunity to buy the HONOR Band 4 at a special price of INR 2099.
Details of few offers:
HONOR VIEW20
6 GB RAM + 128 GB storage – MRP: Rs. 37,999; Offer Price: Rs. 32,999?including Rs.5000 Amazon pay cash back)
8 GB RAM + 256 GB storage – MRP: Rs. 50,999; Offer Price: Rs. 40,999?including Rs.5000 Amazon pay cash back)
HONOR 8X
4 GB RAM + 64 GB storage – MRP: Rs 17,999; Offer Price: Rs. 12,999
6 GB RAM + 64 GB storage – MRP: Rs. 19,999; Offer Price: Rs. 14,999
HONOR 8C
4 GB RAM + 32 GB storage – MRP: Rs. 12,999; Offer Price: Rs. 9,999
HONOR Play
4 GB RAM + 64 GB storage – MRP: Rs. 21,999; Offer Price: Rs. 13,999
6 GB RAM + 64 GB storage – MRP: Rs. 25,999; Offer Price: Rs. 15, 999
HONOR 7C
3 GB RAM + 32 GB storage – MRP: Rs. 12999; Offer Price: Rs. 7,999
4 GB RAM + 64 GB storage- MRP: Rs. 14999; Offer Price: Rs. 9,499
HONOR 9N
4 GB RAM + 64 GB storage – MRP: Rs. 13999; Offer Price: Rs. 9,999
4 GB RAM + 128 GB storage – MRP: Rs. 19999; Offer Price: Rs. 11,999
HONOR 9Lite
4 GB RAM + 64 GB storage – MRP: Rs 16999; Offer Price: Rs. 9,999
HONOR 10Lite
3 GB RAM + 32 GB storage – MRP: Rs. 13999; Offer Price: Rs. 10,999
4 GB RAM + 64 GB storage – MRP: Rs. 16999; Offer Price: Rs 12,999
Offer Details of Wearables
| | | |
| --- | --- | --- |
| Product Name | MRP | Offer Price |
| HONOR BAND 4 Running  | 1999 | 1399 |
| HONOR BAND 4      | 2999 | 2399 |
| HONOR Watch Magic (L/B) | 16999 | 11999 |
| HONOR WATCH Magic (M/S) | 17999 | 12999 |
Offers on Honor Tablets:
Product Name
Product Color & Description
MRP
Price / Offer
HONOR MEDIAPAD T3
8″, 2+16GB
13,999
10,499
HONOR MEDIAPAD T3
8″, 3+32GB
14,999
11,999

(+ 3/6 NCE)

HONOR MEDIAPAD T3 10
9.6″, 2+16GB
15,999
11. 999

(+ 3/6 NCE)

HONOR MEDIAPAD T3 10
9.6″, 3+32GB
17,999
13,999