At an event in Gurugram, Hop Electric Mobility has launched today the Oxo electric motorcycles in India. Hop electric motorcycles comes in two variants -the Oxo and Oxo X.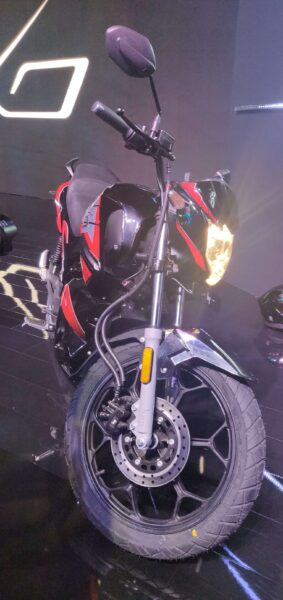 The Hop Oxo works on a 72 V architecture with a 6200 Watt peak power motor delivering 200Nm of wheel torque. The Oxo has three ride modes (eco, power and sport) with an additional turbo mode on the Oxo X. The Hop Oxo X has a top speed of 90 kph in Turbo mode and accelerates from zero to 40 kph in 4 seconds as claimed by the brand.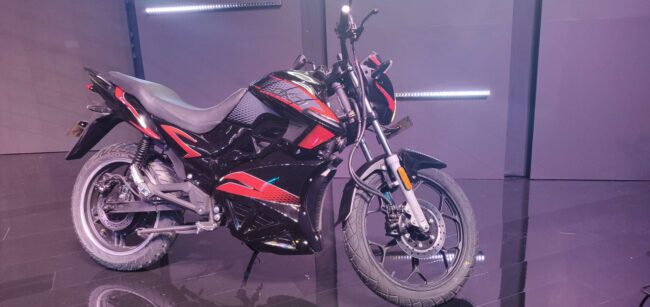 Powered by a lithium-ion battery with smart BMS and 811 NMC cell, the Oxo has a 3.75 kWh battery pack delivering a real range of 150 km per charge. The electric motorcycle can be charged at any 16 Amp power socket with its portable smart charger. The zero to 80 per cent charging take less than four hours as further claimed by the brand.
The Hop Oxo also comes with multi-mode re-generative braking, 4G connectivity and a partner mobile application with many features such as speed control, geo-fencing, anti-theft system, ride stats and more. The Oxo motorcycle is also equipped with dual rear shock absorbers and telescopic front suspension.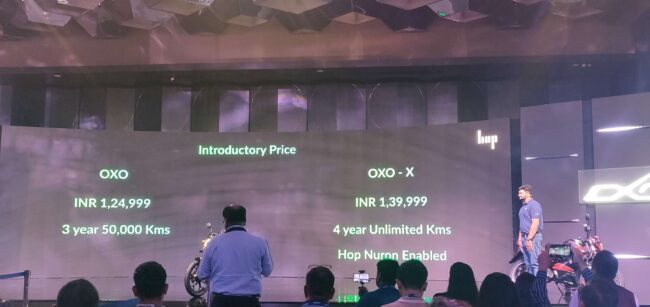 The Hop Oxo is priced INR 1,24,999 and the Hop Oxo-X is priced INR 1,39,999. These electric motorcycles can be purchased from Hop Expereince Centers and also online.