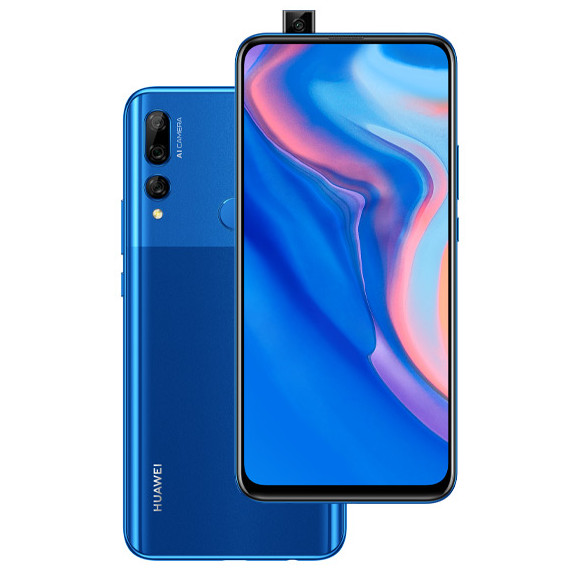 Huawei has rolled out Android 10-based EMUI 10 Update on its Huawei Y9 Prime 2019 smartphone. This software update will bring in four features to the device – significant improvement to the UX, state-of-the-art Magazine Design, Morandi Color, Dark Mode and Animation. Those customer who have not yet received the update, can simply go to the 'HiCare Application' on their Huawei Y9 Prime 2019 device to enable EMUI 10.
Salient Features of EMUI 10 Update:
Magazine Design
This enables on-screen content to be seamlessly curated into an attractive and engaging design style, similar to a magazine. This feature also applies to user interface design.
Morandi Color
Celebrated artist Giorgio Morandi is best known for his subtle and sophisticated pastel color palettes. It is this style and color scheme that has inspired the new colors in EMUI 10. The result is rich color textures, bringing out a sense of space and layering and producing an elegant, high-quality color experience, perfectly designed for the screen.
Mode
Dark Mode brings optimum comfort and changing from normal mode to dark mode is more than simply reversing the colors. Huawei has optimized the colors of text, images and on-screen icons to provide the best experience in a variety of different light levels and environments.
Animation
In the animation design, Huawei has taken the concept of unifying "Hand, Eye and Heart". The animation will provide instant feedback to your hand on the phone, your "eye" a smooth movement and the response time that fit with user's expectation in "heart". These can be experienced especially on the actions of clicking, shifting and return.
EROFS
The revolutionary new file system, EROFS (Extendable Read-Only File System) offers improved disk performance and speed and at the same time helps in saving the disk space. It can increase the random read speed by 20% up to 63.3MB/s, while also saving more than 2GB of system storage. The new file system will also ensure higher response rate when it comes to reading file such as documents, music or videos. It will also help while launching a large app including a game; the start up speed will be faster and takes less time.
GPU Turbo
The GPU 3.0 feature energizes gaming performance without exorbitantly snacking on the battery. The benefits include a smooth and seamless experience and improved battery performance while gaming. It cuts down on SoC power consumption by 10% and optimizes the performance of the underlying system to provide a seamless gaming experience. Besides faster touch response and lower energy consumption, GPU Turbo reduces frame drops and results in a higher average frame rate compared to when the feature is switched off.
The Y9 Prime 2019 sports a 6.59 inch FHD+ LCD display without notch. It is powered by an octa-core Kirin 710 SoC coupled with 4GB of RAM and 128GB of internal storage which can be further extended upto 512GB via microSD card. This phone is packed with 4000mAh battery.
On the imaging front, this phone has three rear AI cameras of 16MP primary + 8MP ultra wide-angle camera and 2MP Depth sensor. The rear camera is claimed to recognize 22 categories and 500+ scenes in real time, thereby making each shot more accurate and vivid. Moreover, the 16 MP AI front camera offers real time image optimization in 8 seconds and also intelligently adjust the retouching intensity, enabling you to capture crystal clear selfies from any angle as confirmed by Huawei. Both the front and rear cameras also has feature of 3D portrait which enable you to retouch your portrait with studio-quality lighting effects to make you look your very best.
Priced at INR 15,990, this phone is available on all online and offline platforms.