iBall has introduced an upgraded version of their Aasaan 4 feature phone with many new features such as 'Braille & Talking keypad' for the visually impaired as well as mobile tracker which alerts one of the predefined family members once the new SIM card is inserted.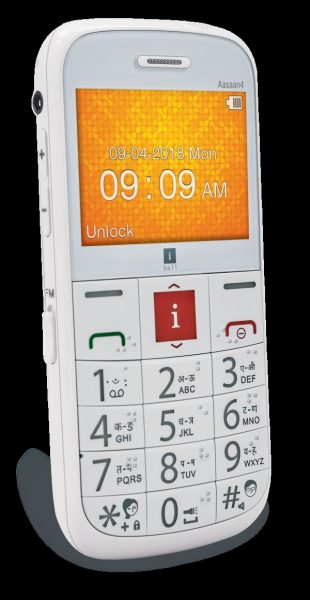 The upgraded phone has easy-to-read larger screen of 5.86 cm (2.31"), large display fonts and large dialling keys. It is equipped with the Braille keypad, for the visually impaired. Users who are not conversant with Braille, can activate the talking keypad feature that speaks out the digit pressed in English.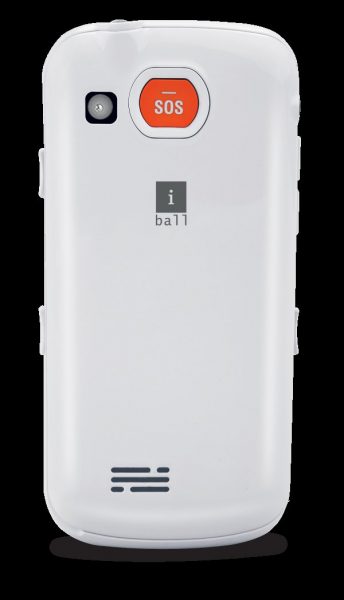 This phone also comes with the SOS feature which will help the users to get help during emergencies. Pressing the SOS button sets off a siren to alert the folks nearby. It also starts sending SMS to 5 predefined numbers and starts calling 5 predefined loves ones till one of them picks the call. The phone is also equipped with the activated speed dial. At the touch of a button, it gets automatically directed to the first emergency contact.
It comes with Medicine Reminder and the Hearing Aid feature allows conversations with better clarity. The feature phone also acts as the Magnifier to zoom in and read out contents with clarity, while the Human Voice incoming call enables to know the caller without straining an eye. Users can also save favourite speed dial numbers on the '*' and '#' keys, thus avoiding the hassle of remembering the speed dial numbers assigned.
The Dual SIM phone, with increased 1800 mAh battery and Micro SD support of up to 32 GB, can store up to 200 text messages and 1000 contacts on the phonebook without any hitch. The phone is also armed with 'Chambered Speaker' and built-in FM Radio, to keep elderly ones entertained.
This phone supports 10 Indian Regional System languages and also multi-Indian Regional languages with Read and Write support for SMS. This phone also has LED Torch and Wireless FM support for listening to favourite music.
This phone is available with leading retail stores across India at MRP of Rs. 3,499.