Jabra has announced today the launch of Elite 45h on-ear wireless headphones. Jabra Elite 45h comes with long battery life of up to 50 hours on just one charge and comes with feature of ultra-fast charge of 10 hours in only 15 minutes. The other features include large speakers for delivering a superior music experience.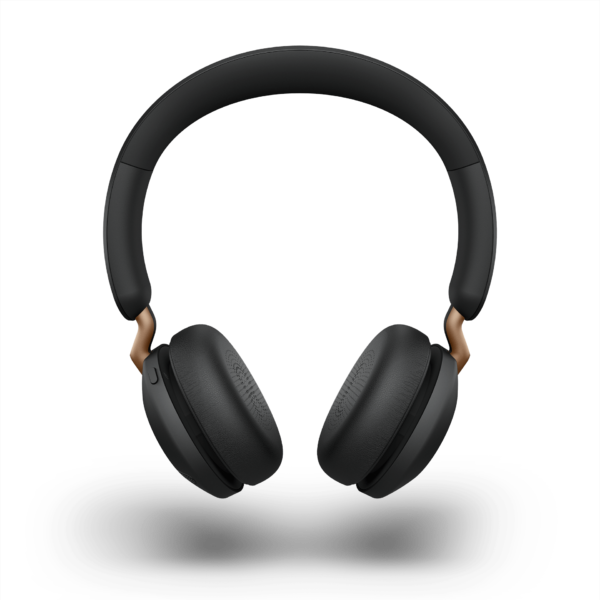 The Jabra Elite 45h boasts a light, comfortable design that is sleek and stylish. It has lightweight headband and soft oval ear-cushions mold for your ear for added comfort. The Elite 45h's powerful speakers are paired with the combination of multiple microphones and offers the best on-ear calls and music experience. The large speakers enable powerful music to be delivered while the dual-mic design removes noise around you so you can enjoy crystal clear calls no matter where you are.
The Elite 45h features Jabra MySound app that calibrates the headphones based on each users' unique hearing profile. The Jabra Elite 45h is the third headphone to feature Jabra MySound, Elite 75t and Elite Active 75t were the first two to be updated in May 2020.
Key features : 
· Up to 50 hours battery life with just one charge
· Ultra-fast charge of 10 hours in 15 mins
· Large 40mm speaker for a superior music experience
· Optimize the music experience to your individual hearing profile with MySound
· Lightweight and portable at just 160g
· Single fold allows headphones to lie flat, fitting easily into bags
· Supports Bluetooth 5.0 for heightened connectivity
· Dual-microphone technology for crystal clear calls even in noisy environments
·       One-touch access to Amazon Alexa, Siri and Google Assistant
·       Customizable music equalizer, available in the Jabra Sound+ app
Jabra Elite 45h will be available in Copper Black colour on Amazon.in from August 6th (Amazon Prime Day) at MRP of INR 9,999.