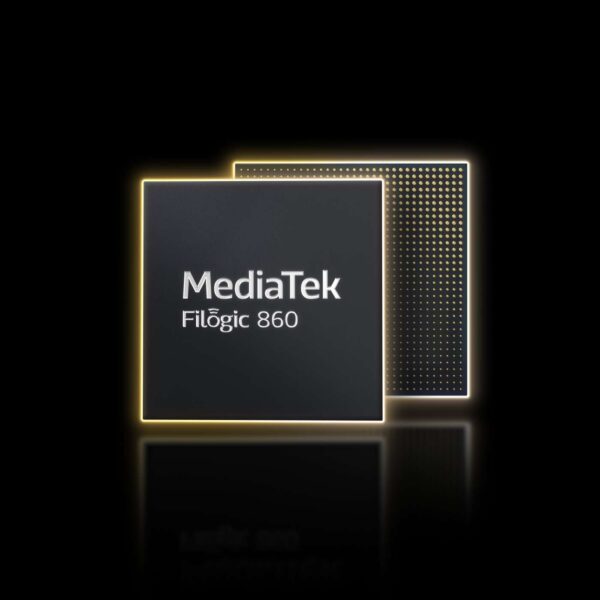 Chipsets makers, MediaTek is the first adopters of Wi-Fi 7 technology. They have expanded Wi-Fi 7 portfolio with the launch of new Filogic 860 and Filogic 360 chipsets.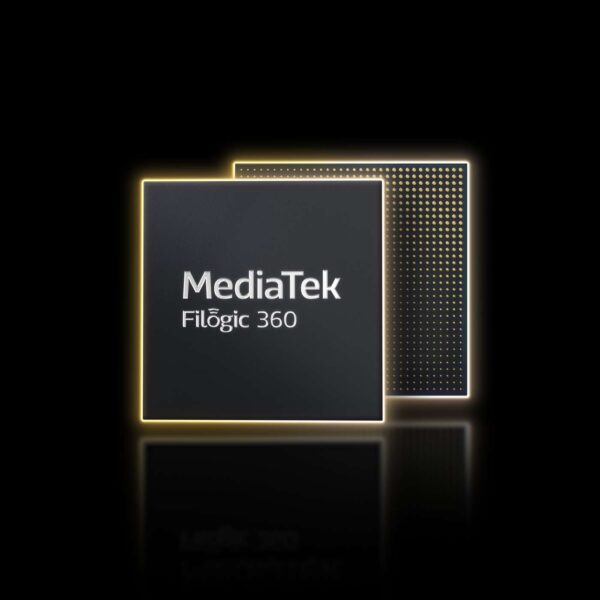 Filogic 860 combines a Wi-Fi 7 dual-band access point with a new advanced network processor solution and is ideal for enterprise access points, service provider Ethernet gateways and mesh nodes, as well as retail and IoT router applications. Filogic 360 is a stand-alone client solution that integrates Wi-Fi 7 2×2 and dual Bluetooth 5.4 radios in a single chip, and is designed to deliver next-generation Wi-Fi 7 connectivity to edge devices, streaming devices and a vast array of other consumer electronics.
For the enterprise and retail markets, Filogic 860 provides a complete platform for a dual-band Wi-Fi 7 access point, router and mesh node solution. Building upon the success of its first-generation design, Filogic 860 is equipped with a triple-core Arm Cortex-A73 CPU that supports powerful hardware acceleration for advanced tunneling and security features to meet enterprise, service provider requirements.
The Filogic 860 platform includes the following features:
Industry leading 6nm low power Wi-Fi design
Single-MAC MLO support
Supports 4096-QAM and MRU
Supports dual-band Wi-Fi 7 with industry-highest dual-band MLO speed, 7.2Gbps
Dual-band, dual concurrent capabilities with 4T4R for 2.4GHz up to BW40 and 5T5R 4SS for 5GHz up to BW160
Support for an additional receive antenna for zero-wait DFS
Filogic Xtra range support, boosting receiving distance using an extra antenna
The Filogic 360 is a stand-alone, single chip Wi-Fi 7 2×2 and dual Bluetooth 5.4 solution designed to deliver best-in-class connectivity for high-performance clients such as smartphones, PCs, laptops, set-top boxes, OTT streaming, and many other devices.
Key features of the Filogic 360 include:
Triple-band selectable Wi-Fi 7 2×2 with up to 2.9Gbps speed
Supports 4096-QAM and MRU
160MHz channel bandwidth support
Filogic Xtra range support, boosting communication distance by unique Hybrid MLO solution
Support for dual Bluetooth 5.4 cores for gaming and other applications
BLE audio with integrated DSP for LC3 codec support
MediaTek advanced Wi-Fi and Bluetooth coexistence technology ensures both technologies can operate on the 2.4 GHz band seamlessly, without interference
The MediaTek Filogic 860 and Filogic 360 solutions have begun sampling to customers and mass production is anticipated for mid-2024.
"MediaTek stands out with the most comprehensive connectivity portfolio on the market, and we're continuing this legacy with our two new advanced Wi-Fi 7 solutions designed for mainstream applications," said Alan Hsu, corporate vice president and general manager of the Intelligent Connectivity Business at MediaTek. "Filogic 860 and Filogic 360 offers the same technology as our premium solutions with exceptional reliability in busy network environments, ultra-fast speeds with reduced latency and enhanced range."