A quality VPN service is now in demand more than ever for different reasons. Be it freedom of speech or privacy. With this uptick in demand, there's a lot of players in the market to choose from and like anything else, selecting the right VPN is easier said than done.
I've covered NordVPN in the past and have had a good experience testing out their service. This time around, I tested it again with special focus on some of the additional functionality they have worked in making the overall offering even better!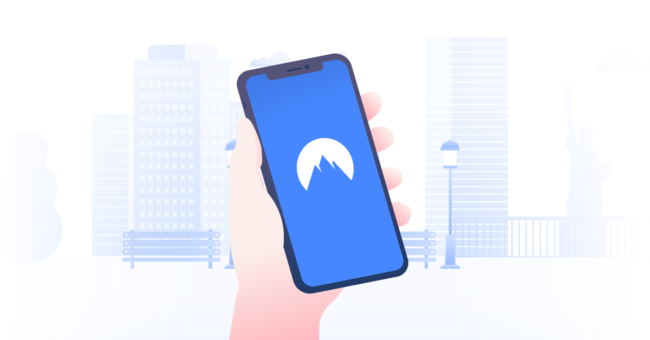 Before diving in deeper, here's an overview of one of better features that NordVPN has to offer in my opinion,
Servers in over 5500 locations (59 countries)
No logs policy
NordLynx support – WireGuard based protocol
Multiple platform support – Windows, macOS, Linux, Android, iOS & more
Obfuscated servers – for increased privacy
Split tunneling
Blocks ads and malware
Server Locations
As of writing this review, NordVPN provides 5500 server locations in 59 countries including locations in United States, Canada, Germany, Australia, United Kingdom, and India. They have an exhaustive list of locations, which should suffice your needs unless there's an exquisite location you're looking for 😉 For complete list of locations, visit NordVPN server page.
Privacy
NordVPN clearly states a no data logging policy. This is a tough one and a claim rather impossible to verify considering servers aren't under your control and as such difficult to verify what/how data is handled. However, there's a slight comfort here in terms of IP address allocated is a shared one i.e. identification would be slightly difficult for pin-pointing an offender.
Platform Support
There's a misconception of VPN being difficult to setup, however NordVPN's applications across the board for different platforms make life easy for end-user. Functionality of application, however, varies from platform to platform based on platform type viz. browser extensions are rather less expansive as against full blown Windows OS app. This being said, all their apps essentially work in 4 steps,
Download and install
Login
Use the fastest server (decided by the app)
Enjoy the benefits
If you are a little adventurous, there's settings that can tinkered around and changed. Do note that, their apps come with sensible defaults and as such should suffice needs of majority of users.
They offer support for virtually any platform you can think of. They have dedicated application for Windows, Android, macOS, iOS, Linux (GUI + Command line). Additionally, setting up on router level is also supported.
Connection Speed
Privacy is import but so is access speeds, you don't really want to be stuck staring at the loading screens. Fortunately, NordVPN offers a nice balance of security and speed. For testing NordVPN's download/upload speed, I carried out a handful of tests with servers relatively closer to me (within 300 KM range) and on extremes (~12,000 KM range). My usual down/up link speed without connected to VPN is 65Mbps/15Mbps.
Connecting to a server in US, roughly 300 KM away, the speed was reduced by ~10%. A difference which, in my opinion, isn't a difference at all!

On the other hand, increasing the distance to 12000 KM, ping increased drastically however speed wasn't affected at all. The loss was ~10% as well! Considering the fact that I am trying to spoof the access from an extreme corner or the world, the insane ping time does make sense.

In general, seeing that NordVPN uses strong encryption (Advanced Encryption Standard, AES, with 256 bit-keys and IKEv2/IPsec protocol family), a hit on data transfer speed is expected.W hat's appreciable is how connections over to long distances are fast enough. This worked out just fine for me since I access a lot of Indian content (Zee5, Netflix India, Amazon Prime India, Sony Liv, etc.) from Canada and more often than not am able to stream at 1080p without buffering.
Do note that for testing, I used NordVPN's recommend servers (they are country specific).
Concluding Words
NordVPN offers a comprehensive VPN solution with support for popular platforms including web extensions. The fact that they are forward looking with connection protocols like NordLynx reflects on their eagerness to stay ahead of game and pass on benefits to users as and when new tech lands in industry.
This goes without saying that at the end of the day you are laying trust on a 3rd party VPN solutions and that besides this article sufficient due diligence should be done before choosing this or any other solution for that matter!
Disclaimer – None of the links shared in the article are affiliate links, we do not earn any commission.