As OnePlus 6 launch date is nearing, the company has been disclosing details of its design and features one by one to create momentum for its grand launch. In a forum post,  Pete Lau, CEO and Founder, OnePlus, has talked about the brand's approach to design and the incorporation of glass materials while maintaining the familiar horizon design in the OnePlus 6. The company's philosophy of honest design focuses on creating a functional product based on need rather than adding on additional elements for the sake of hype as stated by him.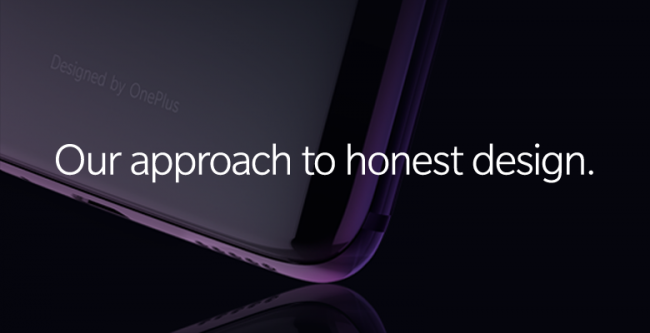 Talking about the rationale behind the use of glass back, Pete Lau, CEO and Founder of OnePlus said, "OnePlus 6's glass design is centered around creating a 'sense of value' and 'premium hand-feel'. We gave a lot of thought to how users should feel when they use the OnePlus 6. The advantages of glass over metal are manifold: glass communicates a transparent, bright, and pure feeling. The way glass transforms under different lighting is a particularly important challenge—the OnePlus design team tested over 70 glass prototypes before selecting the best one."
OnePlus 6's glass back contains five printed layers of Nanotech Coating, a first in the smartphone industry. The phone has five layers of Nanotech Coating instead of three, even though the degree of separation between each layer is extremely subtle and tough to discern as the additional layers give the back of the device a stronger impression of depth, he mentions further in the post.
What We Know So Far about OnePlus 6:
This phone will have very high quality glass on the rear of the body and a notch at the top of its full screen display exactly like the iPhone X. This has also been confirmed by OnePlus co-founder Carl Pei and the reason for that is to provide more display real estate.
That this phone is going to be super fast can be determined from the fact that it will be powered by the latest Snapdragon 845 processor as already confirmed by the company. This phone is going to have upto 8GB of RAM and 256GB of internal storage as confirmed by the company in its blog post. However, 6GB RAM and 64GB/128GB ROM options will also be available. Earlier the company had released OnePlus 5 with maximum 128GB of internal storage.
It is also speculated that the display of upcomig OnePlus 6 will have AMOLED display with Corning Gorilla Glass 5 protection. The upcoming phone will also come with their hallmark DashCharger which is one of the best fast charging technology so far. On the optics front, we may see enhancements to its Dual Camera set-up on the back and 20MP front camera for selfies. This phone will also run on Android 8.1 Oreo with Oxygen OS 5.1.0 on top.
The upcoming OnePlus 6 will also be water and dust proof. It is expected that the price of this phone will start at Rs. 33,999 and could go upto 39,999 depending upon the storage options. Stay tuned for more details!
OnePlus 6 is expected to be launched globally on 16th May.