At an event in China, OnePlus has announced new display with a blazing 120Hz refresh rate. You may recall that OnePlus 7 Pro was launched with 90Hz refresh rate last year. OnePlus states that it overcame several challenges such as optimizing display panels and minimizing power consumption to deliver the world's first 90Hz Fluid Display with QHD+ resolution.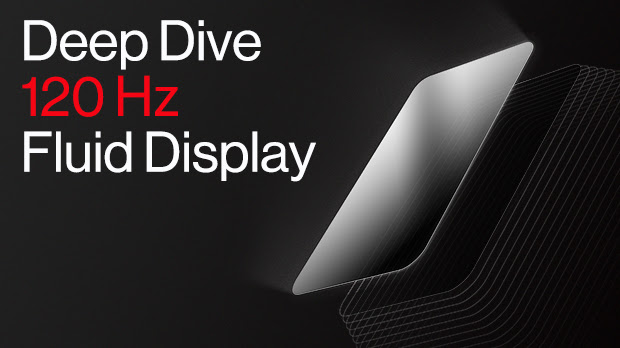 To enhance the experience further this year, OnePlus has pushed the refresh rate up to 120Hz for an even more refined and smooth viewing experience.
The new display encompasses MEMC technology for smoother video playback, a QHD+ resolution, the most accurate color accuracy and 4096-level of automatic brightness control, four times of average android flagships.
It is expected that OnePlus 8 Pro will incorporate 120Hz refreshed display, which is expected to be launched in the second quarter of this year. It is not clear whether OnePlus 8 will also have this newly announced display.
OnePlus CEO Pete Lau said, "We believe that the smoothest smartphone display must also be able to deliver a superior visual quality and viewing comfort. We're sure that OnePlus's new 120Hz Fluid Display will be the best you'll lay eyes on in 2020."