Chinese brand Oppo known for selfie focussed smartphone has formed global, strategic intellectual property partnership with Dolby Laboratories, a world-leading expert and developer of audio, imaging and voice technologies. This cooperation with Dolbly will enable Oppo to use Dolby's High-Efficiency Advanced Audio Coding (HE AAC), JPEG-HDR and other audio and video technologies in their upcoming smartphones. Oppo is set to launch their latest flagship Oppo F7 in India and it will be interesting to note whether Oppo has employed this technology in this phone which will feature 25MP front camera with Artificial Intelligence features.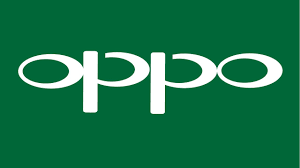 According to Oppo, High-Efficiency Advanced Audio Coding (HE AAC) is an international standard for audio encoding authorized for use by Dolby Laboratories to hundreds of companies around the world. JPEG-HDR is part of the static image encoding standard whilst also storing data in a highly dynamic range of more than 8 bits so users can sample the entire range during post-processing.
"OPPO as a brand has always focused on giving users leading technology solutions. We are very excited to join hands with Dolby Laboratories and through this partnership we expect to work in cohesion to bring alive the experience to consumers" said Sky Li, Global VP, OPPO and President of OPPO India
"OPPO, a leader in global consumer electronics, is well-known for its smartphones incorporating innovative technologies, and we are delighted to welcome them to our community of global partners," said Andy Sherman, Executive Vice President, General Counsel & Corporate Secretary, Dolby Laboratories.
This year marks the 10th anniversary of Oppo smartphones. As stated by Oppo, they have entered entered the Japanese market in the beginning of 2018 and will soon enter the European market to widen its base.