Oppo has announced today ColorOS 7 based on Android 10 which is major upgrade of their custom OS and will be available on Oppo devices starting from today in phased manner. Besides addition of various features, the ColorOS 7 comes with various India specific features such as Digilocker service and Hawa Mahal live wallpaper to name a few.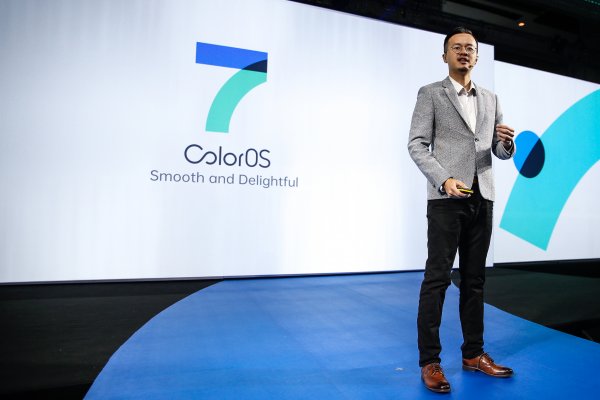 With Infinite Design, ColorOS 7 has adopted a lightweight visual approach that simplifies the user interface, helping users focus more on their content. Besides full icon customization, Dark Mode provides a superior reading experience in all-day conditions, helping users concentrate more and reducing battery consumption of upto 38% as stated by Oppo.
Salient Features of ColorOS 7:
Infinite Design
The new OS has sleek and youthful look.
All-new icon designs that are graceful with more customization options and they are adaptable wit over hundreds of third party apps, to ensure visual consistency.
Fine wallpapers with localized themes such as a Hawa Mahal live wallpaper
Collaboration with Epic Sound – the award-winning audio production company, for more intuitive, comfortable sound effects that better fit the overall sound system including ringtones, notification sounds, alarms – and the weather-adaptive alarm.
In terms of interactive experience, there's a new modal page that helps you get things done within one hand, and the upgraded three-finger screenshot.
UI First
OPPO's oFas, oMem and oSense are three of the tech solutions that support OPPO's UI First approach, and collectively make the OS faster and smoother to use.
Cache preload is a mechanism which makes cold starts as fast as warm starts, meaning apps can now open and start faster. Cache preload enhances the app launching speed by more than 25% overall.
oSense is a scheduling mechanism that gives priority to front-end and user-related threads. It optimizes touch response and frame rates.
oMem memorizes which apps are being most frequently used, then allocates priority to these apps.
Through this technology, Oppo claims that the OS boost the utilization of the RAM by 40% and the system response by 30%.
Gaming Optimization
During demanding gaming scenarios, oSense improves the touch response by 21.6% and the frame rate by 38%.
Game Space: A space to manage and quick-launch game apps that also provides players with a more immersive visual experience.
Game assistant: Provides an autoplay feature and a customizable Split Screen so you can take care of important matters without having to exit your game. There's also a Do Not Disturb mode as well as a feature that lets you reject incoming calls.
Imaging

The new ColorOS 7 comes with Ultra Night Mode, AI beautification 2.0, smart AI noise cancellation plus portrait and video bokeh. OPPO's Soloop video editing tool allows users to edit videos effortlessly.
Privacy Protection
Unlike most operating systems, ColorOS 7 allows you to say no to an app that requires private data, by giving you the option to send blank contact information to the app. This does not affect the normal operation of apps.
Private Safe keeps your private files safe by transferring these files to a storage folder, where they are not accessed, read, or modified by other applications.
Other Features
Riding Mode keeps you focused on the road by allowing calls only from specified contacts and turning off all other distractions.
Music Party allows you to have multiple devices blasting the same song simultaneously under the same network.
Smart Assistant is a handy information platform based on Android that lets you view your step count, manage events, track packages, download popular apps, and more all in one place. The information will be adjusted based on which country/ region you are in.
Partnership with Indian digital document issuing platform DigiLocker, OPPO's DocVault is the first app that allows Indian users to access digital versions of official documents and certificates straight from their phones.
Availability
| | |
| --- | --- |
| Devices | Timelines |
| Reno 10X Zoom | 26/11/2019 |
| Reno2, F11, F11 Pro, F11 Pro Marvel's Avengers Limited Edition | 2019/12 |
| Find X, Reno2 F, Reno2 Z, R 17, R 17 Pro, A9 | 2020 Q1 |
| F7, F7 Pro, F9, F9 Pro, R 15, R 15 Pro, A5 2020, A9 2020, K3 | 2020 Q2 |