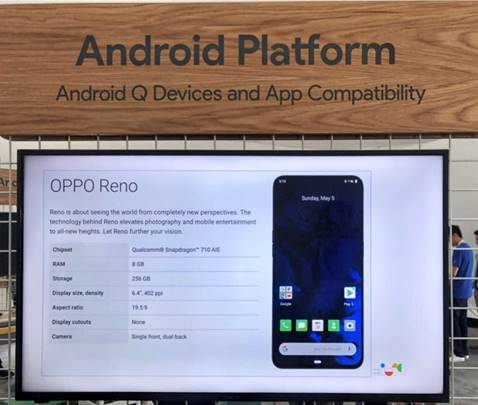 At Google I/O 2019 conference in US, Google announced that Oppo would be joining its Android Q Beta program as one of the OEMs to introduce testing of the next version of Android. As an early adopter of the operating system, Oppo featured its newest smartphone 'Reno' in an Android Q Beta demo at I/O, offering software developers in attendance the opportunity to experience and test the device. During the conference, Google also announced that Android Q Beta would be available on OPPO Reno smartphones starting from May 8th.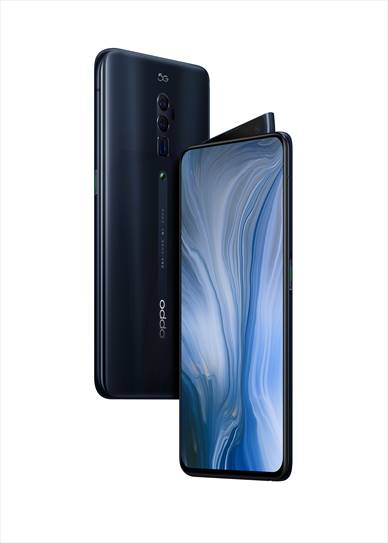 Officially hitting the market in Switzerland on May 1st, Oppo's Reno 5G was the first commercial 5G smartphone to go on sale in Europe. Reno 5G is now available at Swisscom shops across the country and on Swisscom's official website. Oppo will roll out Reno 5G to additional markets worldwide over the coming months.
Android Q is the latest OS announced by Google and will be the first operating system to support 5G connectivity. This OS has various features such as support for foldable devices, Dark Mode quite useful for OLED display for save on battery, Live Caption, Smart Reply, Focus Mode and parental controls etc.
Reno's inclusion among the first batch of smartphones to offer Android Q Beta for testing underscores Oppo's strong capability in software R&D and its ability to take the lead in responding to the latest technology developments. Oppo will continue to update its Android-based ColorOS system with the latest versions of Android to provide the best possible experiences for users, as stated by the company.
As one of the world's first smartphone manufacturers to bring 5G to market, Oppo also showcased its leadership in 5G technologies at the Android Sandbox area at Google I/O. At the Sandbox, attendees were able to demo the new Reno 5G phone and view a video feature on Oppo's vision for the 5G era, adds the statement of the company.