Have you tried to edit some of your photos in the past but given up because the learning curve was just way too steep? Instead of getting frustrated trying to use an editor that is designed for professionals – there are other options that may better suit your needs.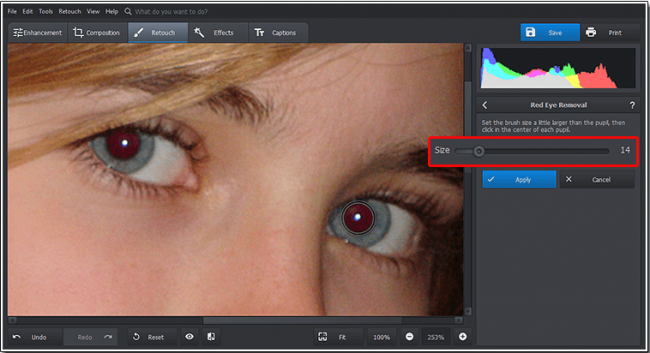 One of the best options if you want to start editing your photos quickly and easily is PhotoWorks. It is a simple and intuitive editor that is designed to make photo editing far more accessible.
At the same time PhotoWorks is no slouch in terms of features and will let you edit your photos to perfection. In fact you may be surprised just how much of a punch it packs.
Key Features
The features in PhotoWorks are really quite diverse and cover a wide spread of different editing tools. With their help you will be able to:
Instantly enhance your photos using by improving the light or color balance, and then refining it further manually as required.
Fix any common issues in photos such as blurry images, red eyes, lens distortions, washed out skylines, tilted horizons, and much more.
Touch up portraits or selfies using a variety of different tools to get rid of blemishes, smoothen skin, whiten teeth, make eye color more vivid, and more.
Flawlessly remove any unwanted objects or other elements to improve the composition of the photo.
Crop the frame of a photo easily while using gridlines based on popular composition techniques as a guide.
Apply artistic filters and effects of various styles to alter the visual appearance of your photos and give them a unique look – with just one click.
Add text elements that can be customized to create unique captions, watermarks, or other inscriptions.
Between the features that it has to offer, you should have no problem bringing out the best in any photo you choose.
How to Use PhotoWorks
To start using PhotoWorks is really very straightforward and all you need to do is launch the editor then open the photo that you want to edit. That can be done by either clicking on the Open Photo button or dragging and dropping the image file into the main working area.
Once the photo is loaded you can start to explore the features that are available. The navigation at the top will let you access most everything you need when each tab that you click on will open a different set of tools in the panel on the right side of the interface.
The best way to learn how to really take advantage of PhotoWorks' features is to try them out. Its intuitive approach will make it easy for you to familiarize yourself with any of its features and most should take just a minute or two at most.
In fact if you have a couple of minutes to spare, you might want to try that right now. Go ahead and download PhotoWorks, try it out, experiment a little – and you'll be surprised at how much you can do.