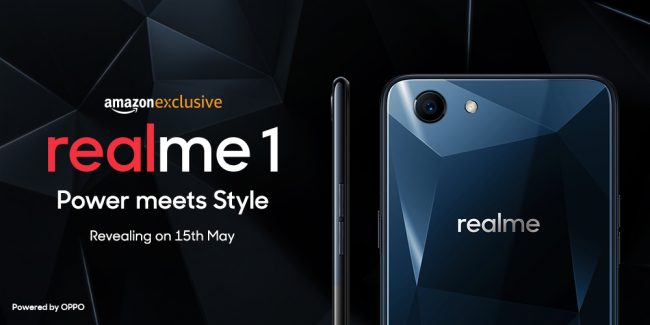 Chinese brand Oppo better known for selfie-focussed smartphones has announced online sub-brand Realme for bringing out budget smartphones in the range of Rs. 10,000 to Rs. 20,000. Realme range of smartphones will be sold online and for which the company has announced a strategic association with India's largest online market place, Amazon India for the exclusive launch of its first smartphone, Realme 1. This will be launched on May 15, 2018. The company has not shared details about this device.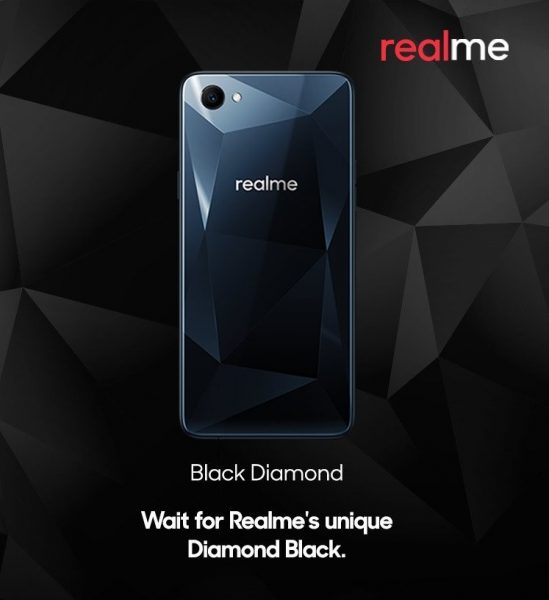 Amazon.in has created page for the upcoming Realme 1. Neither Oppo nor Amazon has divulged details of this phone except an image stating that it has Black Diamond back. The fingerprint sensor can't be seen on the back. It could either be on home button or may not exist at all. We are not sure at this stage about it or it could have only Face Unlock feature. But one thing is sure that this will be budget offering in the range of Rs. 10K.
Speaking on the launch of the brand, Madhav Seth, Chief Executive Officer, Realme India, said, "Today, young consumers prefer a better phone design that represents their different but real personalities. They are looking for an affordable price option without compromising on the built-quality and the device performance. On the functional side, their ask is a smarter camera and selfie experience. Realme phones will satisfy the needs of the young and online consumers through its exquisite design, leading specs, cutting edge technology and industry-leading quality. We believe we will be the real disruptor in online smartphone market!"
Stay tuned for more details on 15th May!