There is a good news for the hardcore gaming fans of Resident evil. Capcom has announced that Resident Evil 5 will be released on PC in September. For the people of North America the game will be available from 15 September and for the people of Europe on 18 September. The game will be available on PS3 and Xbox 360 much before.
The PC version of the game will be available with new content and Nvidia 3D Vision support. For the best experience of the 3D version you will need a monitor that supports a 120Hz refresh rate, compatible GeForce graphics card, Windows Vista or Windows 7, and the Nvidia 3D Vision Kit.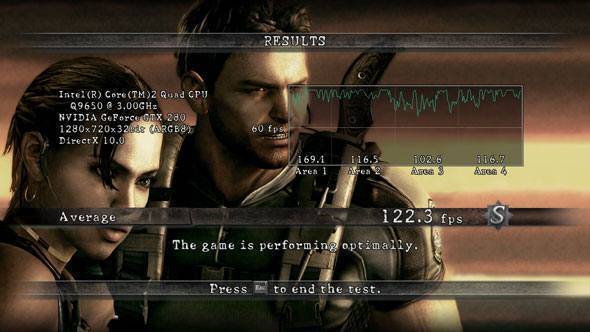 The new and added features include the Mercenaries mode which is like the time challenge mode. Capcom are claiming the PC version of this mode can cope with three-times the enemies seen on the PS3 and Xbox 360. In addition, there are new costumes to unlock for Chris and Sheva.
Well I am a hardcore fan of the Resident Evil series and loved the fourth part of the series (though it was really tough) a lot but this new version will test the gaming desires of the people as the whole 3D concept is new and I think that it will compliment the game making it a huge success. Lets wait and watch what this new version has to offer Friends.