Of late, Indian market is bombarded with TWS earbuds in different price categories and all the brands- new or established claim that their earbuds provide clear and crisp uninterrupted audio and comfortable to wear for longer duration. Basic purpose of earbuds is to address your music listening experience and should not fall from your ears even when you are doing work-outs or are moving especially in public transport. I have already tested a few of earbuds in the range of Rs. 999 to Rs. 2999. Now I have an opportunity to test a two-in-one earbuds V7 by Bass Evolution. The V7 is not only TWS earbuds but also has powerbank of 2500mAh capacity for recharging your phone in the event of an emergency.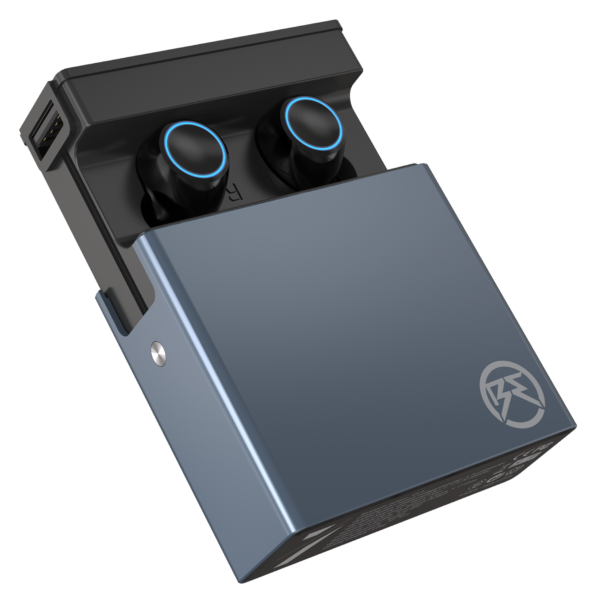 Let us start wit the design of the box and earbuds. The V7 earbuds are placed in premium metal alloy charging case which looks classy and its Slide-In / Slide-Out functionality will attract any user when you will open the case. The exquisite looking Case works as a powerbank and it has USB Type-C charging port to charge your mobile devices should you run out of battery. Although power bank it is of minor capacity of 2500mAh yet it is sufficent enough to fill battery of your mobile device to keep going till you get to your regular charging port. For testing, I charged my OnePlus phone with the V7 charger for 40 percent which took 40 minutes and and after charging 50 percent of my phone, the powerbank was dead. I would advise you to charge your phones in the event of emergency only otherwise you will have to recharge the case quite frequently and it takes approxiamtely 60 minutes to charge from zero to full.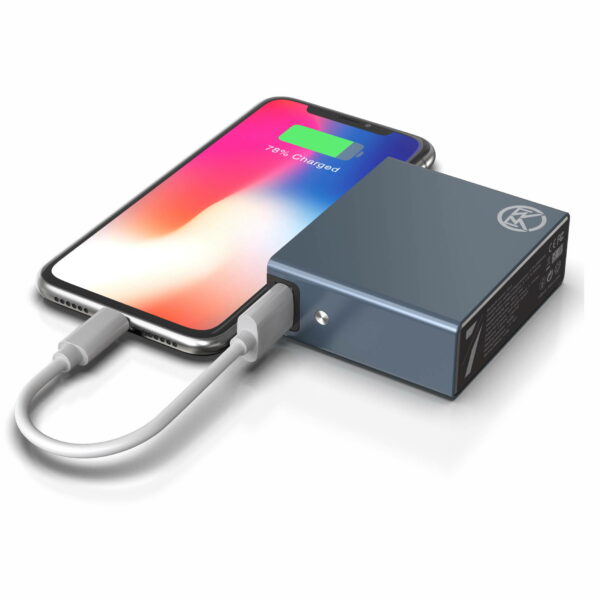 The V7 supports Bluetooth 5.0 and can be paired quickly with any Bluetooth enabling devices. I paired these earbuds with my OnePlus phone and it was seamless pairing. No issue faced with Bluetoth and while streaming songs from Wynk app for approxiamtely one hour, it worked perfectly fine. The range of these earbuds with Bluetooth is around 15 metres and comes with Master-Slave Switching technology for uninterrupted pairing. I tested these buds for distance covered in open space and also in different room scenario i.e your phone or laptop is lying in lobby/room and you are listening to it while sitting in another room. It was uninterrupted experience and here I have seen many earbuds fail in this aspect which is not the case of V7.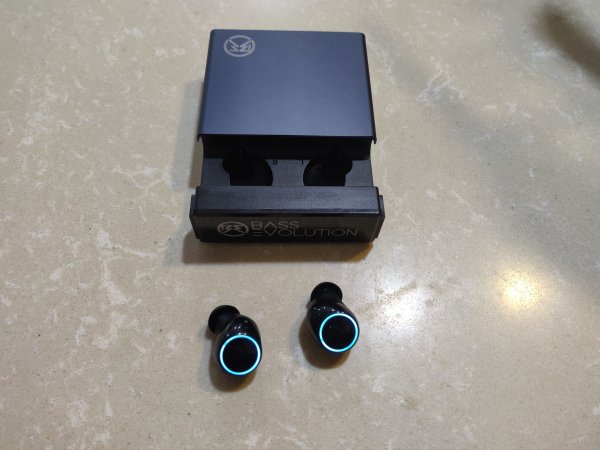 The V7 earbuds are very light weight – each bud is of 4gms and will fit in your ears snugly for comfort and no chance of falling even if you are doing any activity. The V7 are claimed to be sterero earbuds with good bass and yes after listening music for considerable time, I can vouch that this claim is hundred percent correct. Whether you are listening instrumental, vocal or Bollywoood or fast pitched Punjabi songs, you will get crisp and clear audio without jarring issue. I have tested the volume from slow to the loudest pitch and the experience has been exhilarating. These earbuds can be controlled with lighter touch for volume up/down although I prefer doing this via phone, cancelling the music for taking incoming or cancelling calls, for going to next song or activating for Google or Siri voice assistance. You will get used to touch controls with few attempts and manual controlls work without any hiccups. These earbuds provides crystal clear sound quality with deep bass, enhanced with DSP voice sound and HD Mic for high quality call quality. When using these earbuds in open or in noisy environment, you will not be disturbed with outside noise as it incorportes DSP noise cancellation technology.
The V7 earbuds provide playtime of 5 to 6 Hrs depending upon the volume of listening. The case of the V7 is equipped with 2500 mAh battery and both the buds have two batteries of 55mAh each. These earbuds are splash proof and are IPX6 certified.
Should you buy the V7?
The V7 is priced Rs. 4999 and is available on the website of Bass Evolution. You can buy this if you are looking for durable and comfortable earbuds with good reproduction of stereophonic audio with good amount of bass. These earbuds come in good looking and well crafted case which also works as power bank for your emergency needs.
Contents of the Box of V7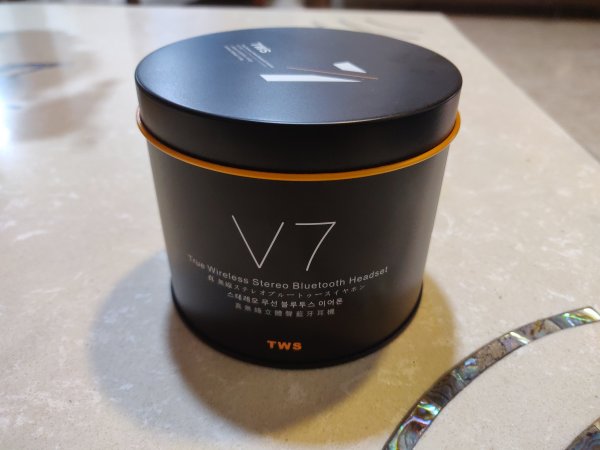 These earbuds come in aluminum round box in which you will find V7 Case with two earbuds with two middle sized Silica Gel ear caps and four additional Silica Gel additional caps alongwith USB Type-C charging cable.
You can buy the V7 here.