The world's msot popular ridesharing company, Uber, has hit yet another milestone in the India and South Asia region as they have completed over one billion rides. According to Uber, the billionth trip took place in the city where Uber took its first trip in India, five years ago – Bengaluru. Six other trips started at the same time – one in Mumbai and two in Hyderabad, three in Delhi.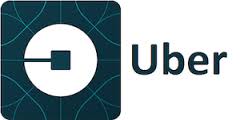 Speaking about the milestone, Uber India and South Asia's newly appointed President of Rides, Pradeep Parameswaran said, "This is a very exciting and significant milestone not just for the India & South Asia region but for Uber as a whole. This 1 billion mark is a testament to the impact that technologies like Uber can make towards redefining the future of urban mobility. As we gear up to deliver the next 10 billion rides in the region, this will continue to inspire our efforts to provide a convenient and affordable ride to millions of riders and stable earning opportunities to millions of driver partners, across multiple modes of transportation."
Interestingly, Uber hit another milestone recently as it completed 10 billion trips globally on June 10. Two trips, one in Ahmedabad and one in Delhi NCR, were part of the 173 simultaneous trips that marked this milestone as stated by the company in its press statement.
Uber has further said that this milestone and plans for the next 10 billion reiterates Uber's continuing commitment to India and South Asia. As mentioned by both Dara Khosrowshahi, CEO and Barney Harford, Chief Operating Officer in their visits to the region in the past months, India continues to be central to Uber's growth story and Uber's success as a ridesharing company is hardcoded to its success in India.