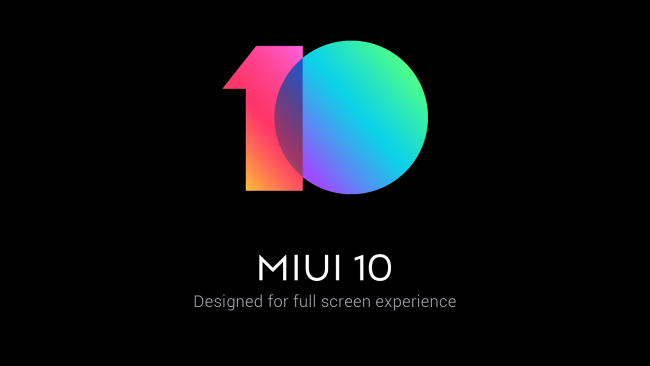 Alongside launch of Redmi Y2 smartphone in India, Xiaomi has also launched their latest operating system MIUI 10 based on Android in India. This new software has three key features- speed, design, and sound.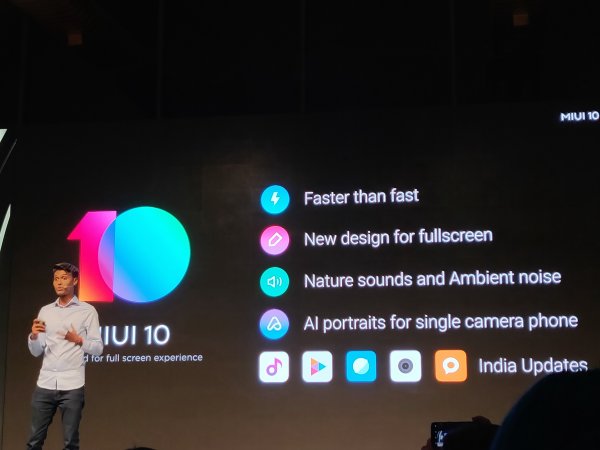 Some of the prominent features enumerated by Xiaomi are listed below:
Speed : The new MIUI 10 has 14 system optimisations which make it faster. Two more critical system optimisations have been added, namely Lock-free critical path and Codependent prioritizing, which improves the overall responsiveness of MIUI 10 by 10 percent as stated by Xiaomi.
Improvements for newer aspect ratios of 18:9 and 19:9 displays – Xiaomi has carried out necessary improvements in the new version to suit new displays.
With a series of easy-to-use full screen hand gestures without the virtual buttons, along with new features such as more content in the tiled taskbar and improved swiping gestures (up and down for switching tasks, sideways to end current task), users will be delighted at the increase in their multitasking efficiency. Users will also seamlessly be able to switch to Full screen gestures. Besides, MIUI 10 will provide a much more productive experience with a completely redesigned recent apps menu showing up to 5 apps in one screen.
MIUI 10 will bring its popular AI Portrait photos to these devices using single camera, which means users will be able to take portrait shots without having a dual-lens camera. Portrait photos will be possible on both, single- and dual-rear camera phones running MIUI 10.
MIUI 10 comes with natural sounds and ambient noises. For instance there is a water droplet sound for notifications and other sounds of forest and sand for different tasks. Interestingly, no sound is same for different notifications.
MIUI 10 has been customized for India with features such as camera app doubling up as a Paytm QR code scanner, a local service page in the in-built browser with full support for PWA (progressive web apps), and the content-rich libraries of Mi Music and Mi Video ensure a great, entertaining and an ergonomic experience. MIUI 10 adds a quick menu tab to all business messages, which allows users to explore more about the service with one tap.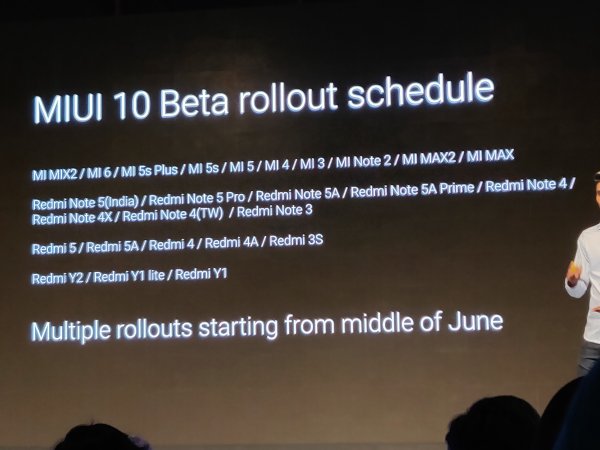 MIUI 10 beta will start rolling out mid-June onwards on Mi Mix 2, Mi 6, Mi 5s Plus, Mi 5s, Mi 5, Mi 4, Mi 3, Mi Note 2, Mi Max 2, and Mi Max, Redmi Note 5, Redmi Note 5 Pro, Redmi Note 5A, Redmi Note 5A Prime, Redmi Note 3, Redmi Note 4X, Redmi Note 3, Redmi 5, Redmi 5A, Redmi 4, Redmi 4A, Redmi 3S, Redmi Y2, Redmi Y1 Lite, and Redmi Y1. Stable versions will start from September.