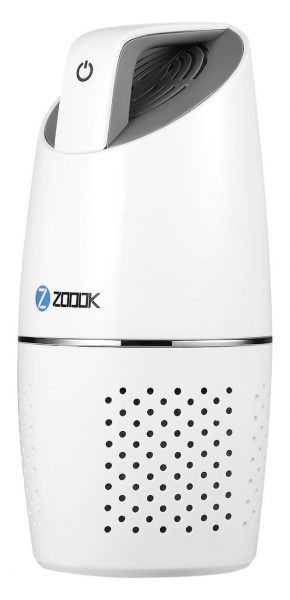 French technology company, Zoook has launched today ZMT-Pure Sense car air purifier to cater to the rising need for cleaner air. To address the issue of severe air pollution in the country, Zoook has come out with this device which has now become a necessity. The ZMT-Pure sense air purifier comes with smart features that helps in filtering the air inside the car.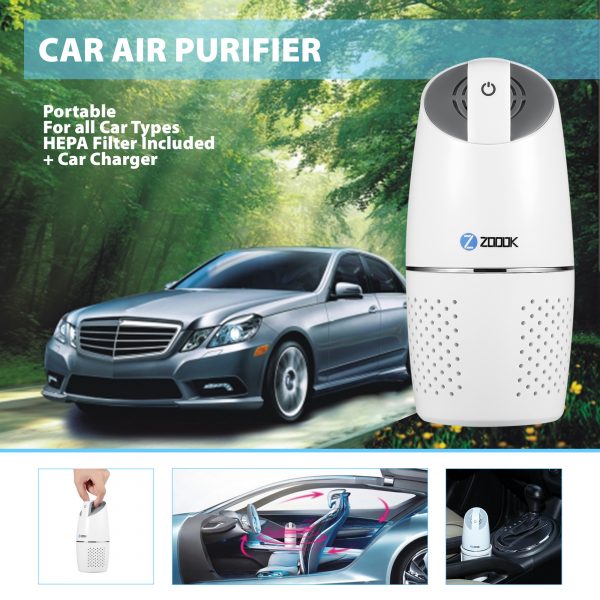 According to Zoook, their car purifier has HEPA air filters that captures and removes 99.50% of all particles that are 0.3 microns in size or larger. It helps ensuring cleaner, purer, and fresher air. Its advance double layer filter design removes pollutant particles, while an activated carbon filter removes formaldehyde, bad odour and other harmful substances. The aesthetically-designed, Zoook car air purifier works quickly after being plugged in, and is great for alleviating allergies and eliminating smoke smells from vehicles.
This purifier has high 7 Cu m/hr, CADR (Clean Air Delivery Rate) and is an extremely energy efficient product. Moreover, it has soundless functioning that ensures a smooth soundless drive and the purifier features a do-it -yourself installation and filter replacement procedure.
Key Features:
One button operation to control multiple operations
High Grade HEPA filter – removes PM2.5, dust and fights external particulate poll
Advance double layer active carbon filter – removes VOCs, formaldehyde, cigarette smoke, bacteria, virus, toxic gases and odour
Powerful performance with CADR of 7 Cu m/hr, can be used in all kinds of cars – small to SUVs
Enhanced purification with 360 degree HEPA filter and Anion generator
ZMT-Pure Sense is priced at Rs 3499 and is available on Amazon.