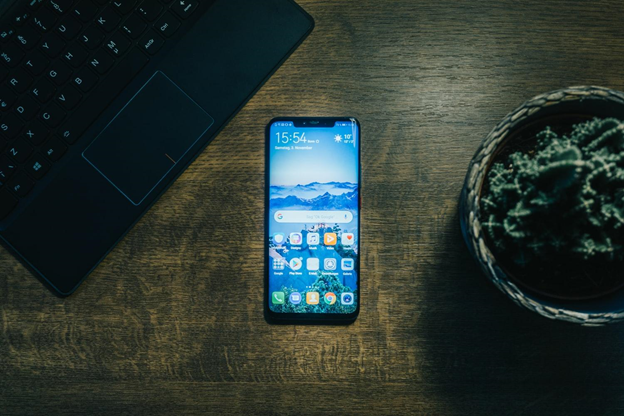 Smartphones, tablets, and laptops have become essential to everyday life. Whether you use them for working remotely, staying in touch with loved ones, monitoring social media, internet banking, or playing games, these Android devices hold a huge amount of personal and private information, which is why these devices are a prime target for hackers.
Here are some of the key cybersecurity issues Android users face and a few simple solutions.
Google Play Malware
Google wants to provide Android users with a large number of apps for every occasion, so allows developers to easily add their own apps to the Play Store. Unfortunately, this method of open submission is a great opportunity for programmers who develop apps harboring malicious code and malware.
These rogue apps claim to be anything from anti-virus utilities and barcode scanners to games and fitness trackers. In September 2019, Google identified 172 harmful apps on the Play Store but not before they had been installed 335 million times.
Lack of Security Updates
Google Android devices are built on a secure Linux operating system. However, after it released so many versions in quick succession, providing security updates for each one has proved impossible. Older devices that are still available for purchase are no longer receiving updates. Research suggests that more than one billion Android devices, especially phones, are prone to hacking and threats due to a lack of security support.
Advanced SMS Phishing
Phishing attacks are nothing new. A scammer sends an email that appears to be from a reputable company and encourages the recipient to reveal private information or click on a link that triggers the download of malicious software.
But emails aren't the only concern; 2019 saw an increase in advanced SMS phishing attacks targeting Android smartphones. Users are tricked into accepting new phone settings which allow hackers to route all internet traffic through a proxy controlled by them.
Exploitation of IoT
The Internet of Things (IoT) is making our lives easier and providing maximum convenience. Everything in the home can now be connected from home assistants and gaming consoles to security cameras and hand-held Android devices. But with this convenience comes with an increased risk of hacking, as criminals have more potential entry points to a home network.
Protecting Android Devices
Google works hard on its cybersecurity measures, though some would say not hard enough. There are additional steps users can take to minimize the risk of hackers accessing their Android devices.
Install A VPN
Setting up and enabling a VPN on an Android device helps keep data private and secure by encrypting all internet traffic that passes through it. A VPN will also help protect your privacy when using public wifi. Download a VPN to encrypt your mobile device from a reputable company and avoid free VPNs, which are notorious for selling data. If you have a number of devices connected to the same wifi network, protect them by using a VPN router.
Keep Devices Updated
Keeping your device's operating system and apps up to date with the latest software patches makes it harder for hackers to gain entry. Most updates contain bug fixes and security improvements to combat new cyber threats. When a developer or manufacturer announces a new update, install it without delay.
Install Genuine Apps
Google monitors apps uploaded onto its Play Store and removes anything suspicious, but harmful apps will always make it through the net. Where possible, check apps are genuine:
Access the app via the company's website
Check the app and developer's name are correct
Look for a high download count
Read reviews, both good and bad
Always Lock Your Device
Many users consider it a hassle to constantly lock and unlock a device when they get up to make a coffee or take a bathroom break. But this simple practice could prevent a hacker from accessing your entire life story. Use strong passcodes and passwords and, if possible, take the extra step of using two-factor authentication to give an extra level of protection.
Hackers and fraudsters are constantly looking for new ways to target Android devices to get their hands on information that they can exploit. Being aware of the risks and taking precautions will keep you, your data, and your money as safe and protected as possible.