VPN market is getting crowded day in day out and the more choices you have, as a user, it gets even more difficult to choose a trustworthy service. Trustworthy is the keyword here. There's a lot going behind the scenes of how a VPN works but the bottom line is you are essentially putting your faith in what the company says on its website. And a good metric to measure that is to analyze how that provider has stood test of time.
ExpressVPN is one such provider that I have been using on/off in the past and written about as well. This time around, I tested it again with special focus on some of the additional functionality (especially Lightway protocol) they have worked in making the overall offering even better!
Before diving in deeper, here's an overview of some of ExpressVPN's more important features (in my opinion),
Servers in 94 countries
No logs policy (including those related to activity/connection)
Lightway protocol offering blazing fact connectivity
Multiple platform support – Windows, macOS, Linux, Android, iOS, Apple TV & Routers
Split tunneling
Server Locations
As of writing this review, ExpressVPN offered servers in 94 countries including United States, Canada, Germany, Australia, Switzerland, and India. They have an exhaustive list of locations, which should suffice your needs unless there's an exquisite location you're looking for. For a complete list of locations, visit their VPN Server Locations page.
Privacy
ExpressVPN clearly states a no data logging policy. This is a tough claim to verify considering the fact that servers aren't under your control and as such difficult to verify how data is handled. However, based on how the company has reacted to pressure from different governments in the past (including that of Indian Computer Emergency Response Team), they do appear to be serious about honoring their claims.
Platform Support
There's a misconception of VPN being difficult to setup/use, however ExpressVPN's applications across the board for different platforms make life easy for end-user. Be it the application for Android/iPhone or getting it installed on the router, they have it all covered through their in-depth tutorials.
However, if you are feeling adventurous, its applications can be tinkered around and changed to suit your needs (to a great extent). Do note that, their apps come with sensible defaults and as such should suffice needs of majority of users.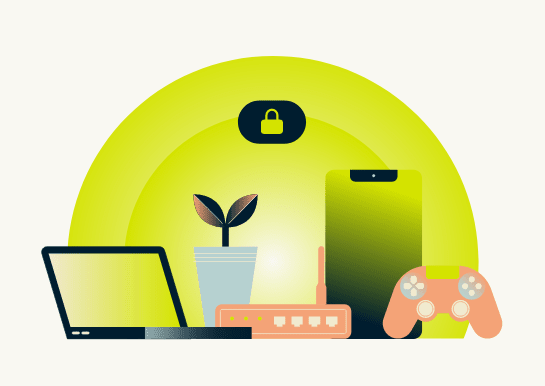 They offer support for virtually any platform you can think of. They have dedicated application for Windows, Android, macOS, iOS, Apple TV, Linux (GUI + Command line). Additionally, setting up on router level is also supported.
Connection Speed
While privacy is of utmost importance but so is access speed, you don't really want to be stuck staring at the loading screens when using a VPN. This is where ExpressVPN shines, its Lightway protocol offers a very good balance of security and speed. I didn't really bother with running speed tests, comparing my usual up/down link speeds to those after connecting to ExpressVPN server since there wasn't a major hit!
I wouldn't say that there wasn't any affect on my usual internet speed since using ExpressVPN does involve things like encryption (Advanced Encryption Standard, AES), private DNS server that do add a minuscule delay on each request. However, to an end-user, the difference is not visible at all. Example, I access a lot of Indian content (Zee5, Netflix India, Amazon Prime India, etc.) from Canada and never had I an issue with buffering 1080p content.
This goes without saying that your mileage may vary but as a good starting point, I'll suggest using one of the recommended servers.
Concluding Words
ExpressVPN offers a comprehensive VPN solution with support for popular platforms including web extensions. The fact that they are forward looking with connection protocols like Lightway reflects on their eagerness to stay ahead of game and pass on benefits to users as and when new tech lands.
Although I have been a happy user, it goes without saying that at the end of the day you are laying trust on a 3rd party VPN solution. Due diligence should be done before choosing this or any other VPN provider for that matter!
Disclaimer – None of the links shared in the article are affiliate links, we do not earn any commission.