Chinese smarphone brand has announced today in Shenzhen in 2018 OPPO Technology Exhibition that it will increase R&D spending to RMB 10 billion (about USD 1.43 billion) next year – a 150% year-on-year increase – and that the company would continue to increase investment on a yearly basis. With the increased R&D capital, Oppo will integrate its supply chain and build on its technical expertise to enhance the company's technological capabilities. Furthermore, the company will leverage AI to develop a range of smart devices, including smart watches and smart home technologies, to explore and meet the increasingly rigid demands of consumers in the age of the Internet of Things (IoT).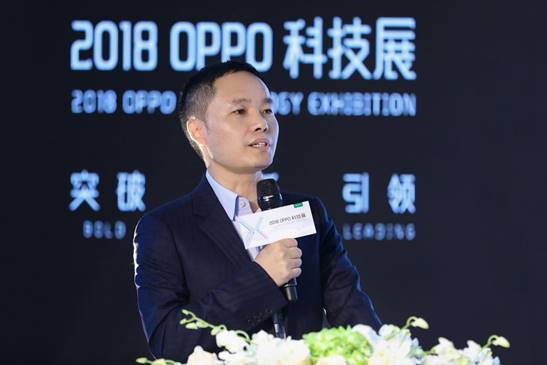 Oppo is developing vigorously 5G technologies to be incorporated in their smartphones. In addition to striving to become the first manufacturer to launch 5G smartphones, OPPO's exploration of application opportunities in the 5G+ era will ultimately determine the value of 5G," Tony Chen, Founder, and CEO of OPPO, stressed. "OPPO will fully integrate 5G with applications and user insights, and continuously innovate to provide users with revolutionary, necessary, convenient and seamless experiences."
OPPO is also focussing on Artificial Intelligence and has applied AI technologies across a wide range of applications including photography, facial recognition and fingerprint identification while introducing many innovative features including an AI-powered beauty camera, 3D portrait lighting and intelligent recognition scenarios. "The benefits brought about by AI technologies will truly be realized in the 5G era. For OPPO, AI is both a capability and a mindset, and our development prospects for AI are very broad," Chen said.
"In the future, smartphones will become intelligent personal assistants – and this is something OPPO will definitely enable," Chen continued. "The smartphone is one of the best vessels for AI, but there is still considerable room for improvement. OPPO will actively embrace artificial intelligence while dedicating focus and resources to cutting-edge AI technologies and applications."
Tony Chen furher stated in his speech that OPPO is committed to becoming a leader in an era where 5G, AI and IoT are broadly applied. "We must dare to explore, dare to make breakthroughs and dare to innovate. In the future, OPPO will fully integrate technological innovation with art and humanity, to develop smart devices and smart homes with the smartphone at their core, and an underlying mission of continuing to meet people's expectations for a better life."
OPPO has always attached great importance to R&D in leading-edge technology and has a design in place for the future based on its deep insights. Serving as a platform for internal stakeholders to exchange ideas and technology, the 2-day OPPO Technology Exhibition included four major sessions – AI, Big Data, Cloud + IoT and 5G – and 12 exhibition zones covering more than 80 innovative projects. While showcasing OPPO's current R&D capabilities and future technology roadmap, this year's exhibition also facilitated a dialogue between experts from a wide range of industries, effectively opening the door to enhanced opportunities for future technological development.