ViewSonic has launched an innovative range of portable products – ViewBoard Pen Display ID1330, ViewBoard Notepad PF0730-I0WW and WoodPad 7 ideal for E-learning in the current and post- pandemic situation. These products are highly efficient and equipped with user friendly features.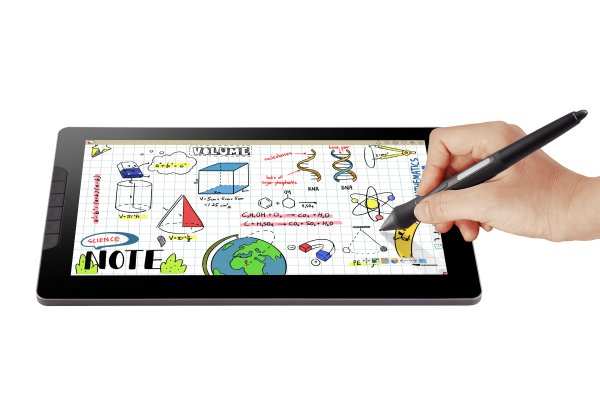 ViewBoard Pen Display ID1330– Portable Teaching Device
The 13.3" Pen Display is an ultra-thin (7mm) and ultra-light weight (0.8kg) LCD display. It also provides pen pressure levels of 8,192 and +/-60-degree pen tilt angle for a natural handwriting experience. It is equipped with battery free pen which is specifically designed to allow for precise yet diverse handwriting of text, math formulas, and other common teaching content.
With ViewBoard Pen display, teachers can write, create, manage notes and it intuitively transmits course materials in a digitized whiteboard handwriting format directly to each student. It has six user defined Hotkeys which allows teachers to set up shortcuts for functions they use most often, like 'Eraser' or 'Recovery.' The product is also equipped with one cable USB type – C support which helps in keeping desktop clean and tidy.
Its 250 PPS (point per second) response rate minimizes latency – less than 26ms. With these high-level specifications, the product could also be used for professional drawing education.
ViewBoard Notepad PF0730-I0WW– Digital Writing Pad for Students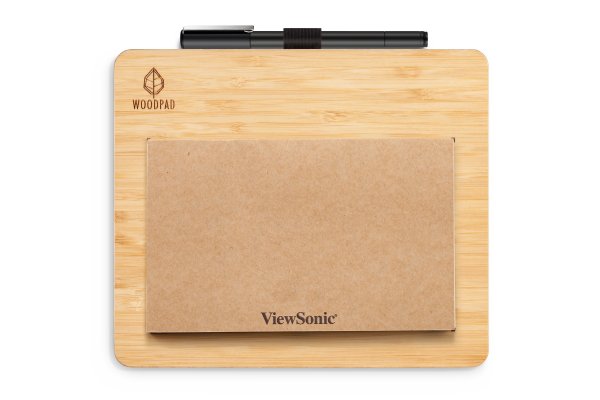 The Notepad is compact designed and composed of a drawing pad and battery-free pen to help teachers and students digitize notes in real-time synchronization. It offers 4,096 pen pressure levels, and a 5,080 LPI resolution on a 7.5'' writing surface. The add on feature of this product is that it can work with a variety of paper types such as sticky notes or yellow legal notepads with up to 1cm thickness, providing a precise platform for converting handwritten to a digital format.
ViewSonic' Notepad comes with USB power which eliminates battery replacement problems and offers broad compatibility with Windows, Mac OS, and Chrome OS. The product is also equipped with international D1 pens while changing strokes and colors on different software platforms. +Easy to store and manage, this product is handy in terms of versatility and usage.
WoodPad 7 – Versatile Drawing Pad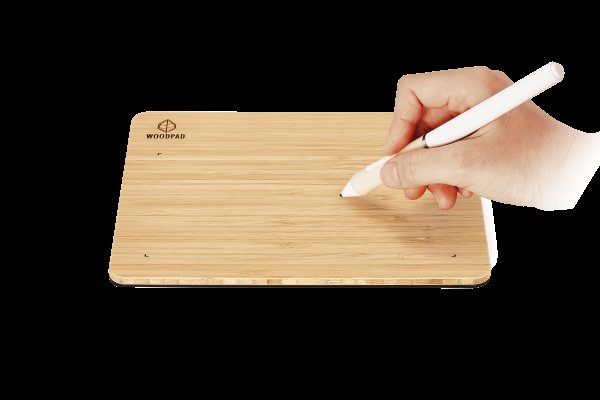 This product is a versatile drawing pad crafted from renewable and lightweight bamboo. This thin, lightweight product is a handy and can be easily taken anywhere from home to lecture halls, coffee shops, and more. It offers 4096 pen pressure levels and a 5080 LPI resolution along with the 250 PPS (point per second) response rate. Each WoodPad also features distinct and natural bamboo markings, giving a stylish, one-of-a-kind drawing pad.
The product is also equipped with battery-free pen which allows a pen tip with a lifespan of up to 150,000 taps and is included with three extra pen tips. Additionally, the product is compatible with graphic design applications like Photoshop, Illustrator, and more, ensuring that one can sketch, draws, and creates design that one intend. Crafted with vast and advanced features, the product can also be used by illustrators, graphic designers and other digital artists
These portable products ViewBoard Pen Display ID1330, ViewBoard Notepad PF0730-I0WW and WoodPad 7 are available at the price range of INR 39,999, INR 6,999 & INR 6,999 respectively.